A Visit to the Parliament House, Islamabad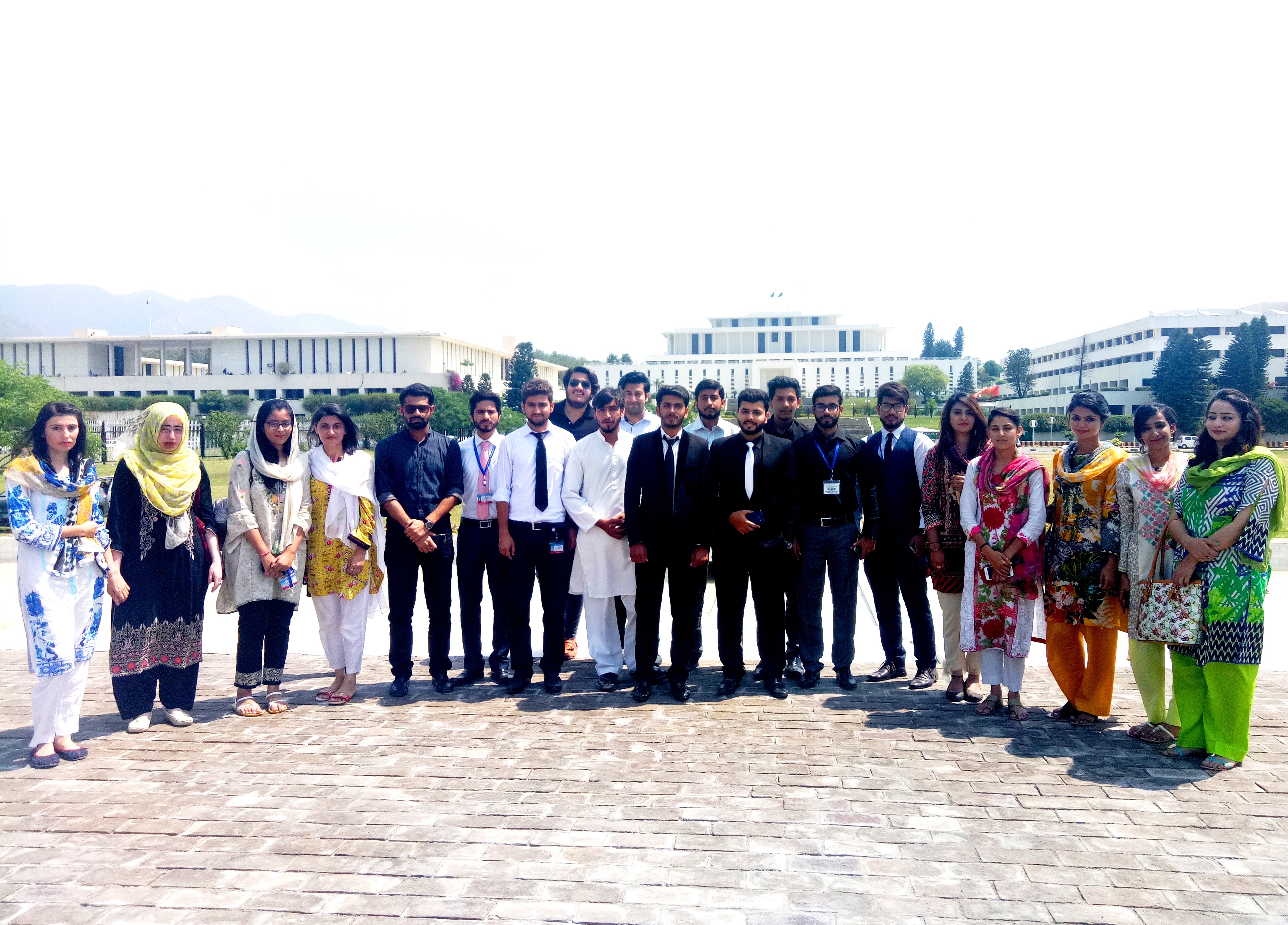 On May 09, 2018, the students from Capital University of Science and Technology, Islamabad visited the Parliament House to attend the Budget Session of the National Assembly. The trip was organized under the supervision of Ms. Samra Minhaj and Ms. Posha Arshad from the Faculty of Management and Social Sciences.
Initially, the students were given a tour of the Senate where they visited the recently inaugurated Senate Museum, Gali-e-Dastoor, and the Parliamentary Monument for the Unsung Heroes of Democracy. They also attended the ongoing Budget Session in the National Assembly Hall, where their presence in the Session was announced by the Honorable Deputy Speaker National Assembly, Mr. Murtaza Javed Abbasi, and received an acknowledging applause from all Members of the National Assembly. This was followed by a visit to the Speaker's Chamber where the students were warmly welcomed by the Honorable Speaker National Assembly, Sardar Ayaz Sadiq who encouraged the students to participate more in the democratic process of the government. The trip ended with a lunch arranged at the Parliament Members' Cafeteria where the students met honorable members, researchers and journalists from the august House. As a souvenir, the students were awarded copies of the "Constitution of Pakistan" by the Protocol Office at the Parliament House.