Capital University Participated in Conference on World Free of Disability 2025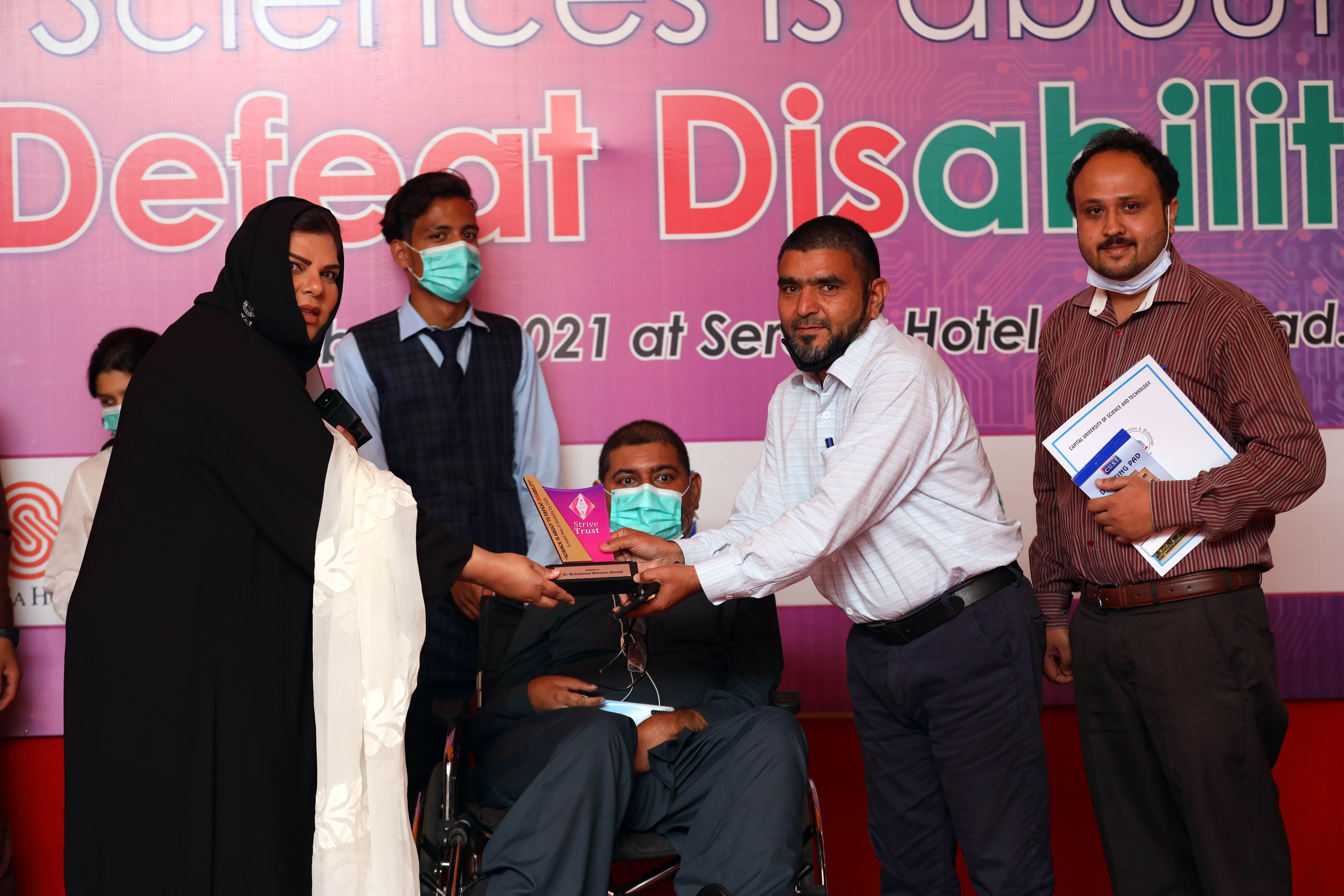 The team of VIS-CUST participated in conference of Strive Trust held on October 7, 2021 at Serena Hotel, Islamabad. As part of the partnership drive of VIS-CUST, there was a MoU renewal ceremony between VIS-CUST and Strive Trust in the presence of Senator, Mrs. Sehar Kamran, DG Health, Islamabad Dr. Hassan Orooj, PTI MNA, Mr. Lal Chand, Pharmaceutical company, Roche and different NGO's. A long track record of voluntary services to society show that Strive Trust is one of the most appropriate partners for VIS-CUST.
Senator, Mrs. Sehar Kamran applauded the efforts of management of CUST towards betterment of society and present shield and medal to Vice Chancellor, CUST Prof. Dr. M. Mansoor Ahmed which was received by team of VIS-CUST. DG Health, Dr. Hassan Orooj and PTI MNA, Mr. Lal Chand also awarded medals to the team of VIS-CUST.
Chairman, Strive Trust, Mr. Yasir Khan a patient of Spinal Muscular Atrophy (SMA), the attendees appreciate his efforts for the mission of eradicating disability from the society. They also added that the chairman Strive Trust plays a vital role in the research of (SMA) and also putting his best effort to bring drug in Pakistan related to SMA.
Mr. Naeem Ullah Khan, Deputy Director VIS-CUST and Mr. Yasir Khan, Chairman Strive Trust signed the renewal MoU. Furthermore, Chairman, Strive Trust requested for 100 students in every semester for Strive Trust.