Capital University Participated in HULT Competition 2020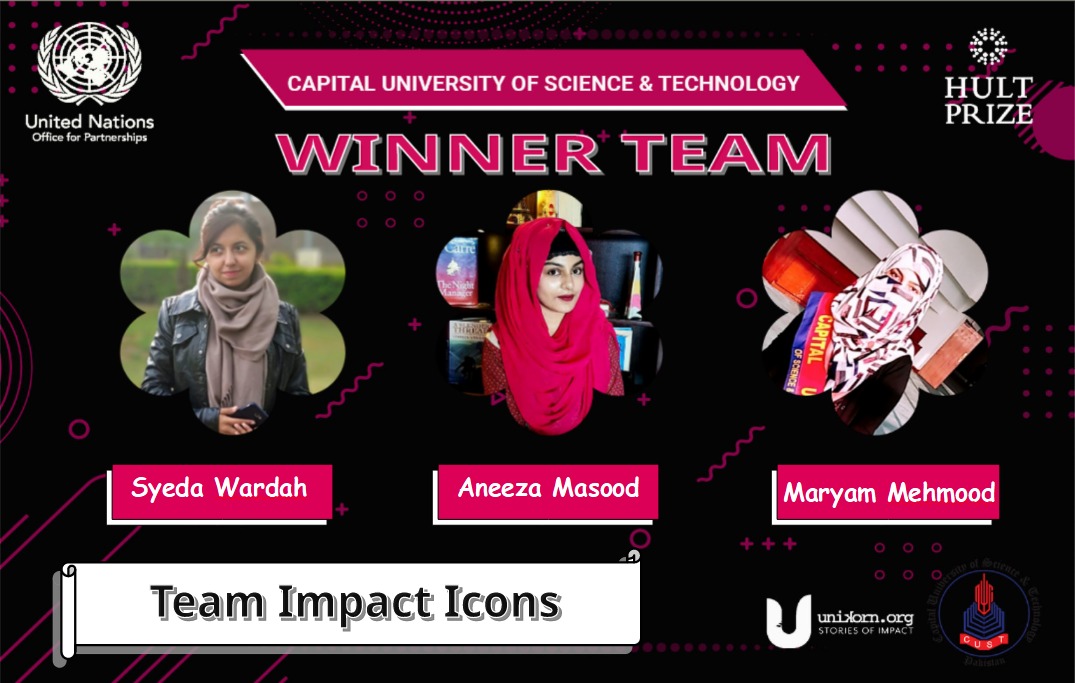 With the coordination of Student Affairs and Civil Engineering Department, we have successfully conducted the Event of HULT Prize by United Nations under the directions of Sajjad Khan Niazi (Campus Director of Hult Prize) at Capital University Islamabad.
Introducing you the winning team of Hult Prize On-Campus event. Heartiest Congratulations to IMPACT ICONS. Congratulations to the runner up teams. You guys have made our efforts come true. Your dedication towards first Hult event at Capital University was truly appreciable.
IMPACT ICONS will be representing CUST Islamabad in the Regionals.