Career Services Office Held Recruitment Drive In Collaboration with Genesis Lab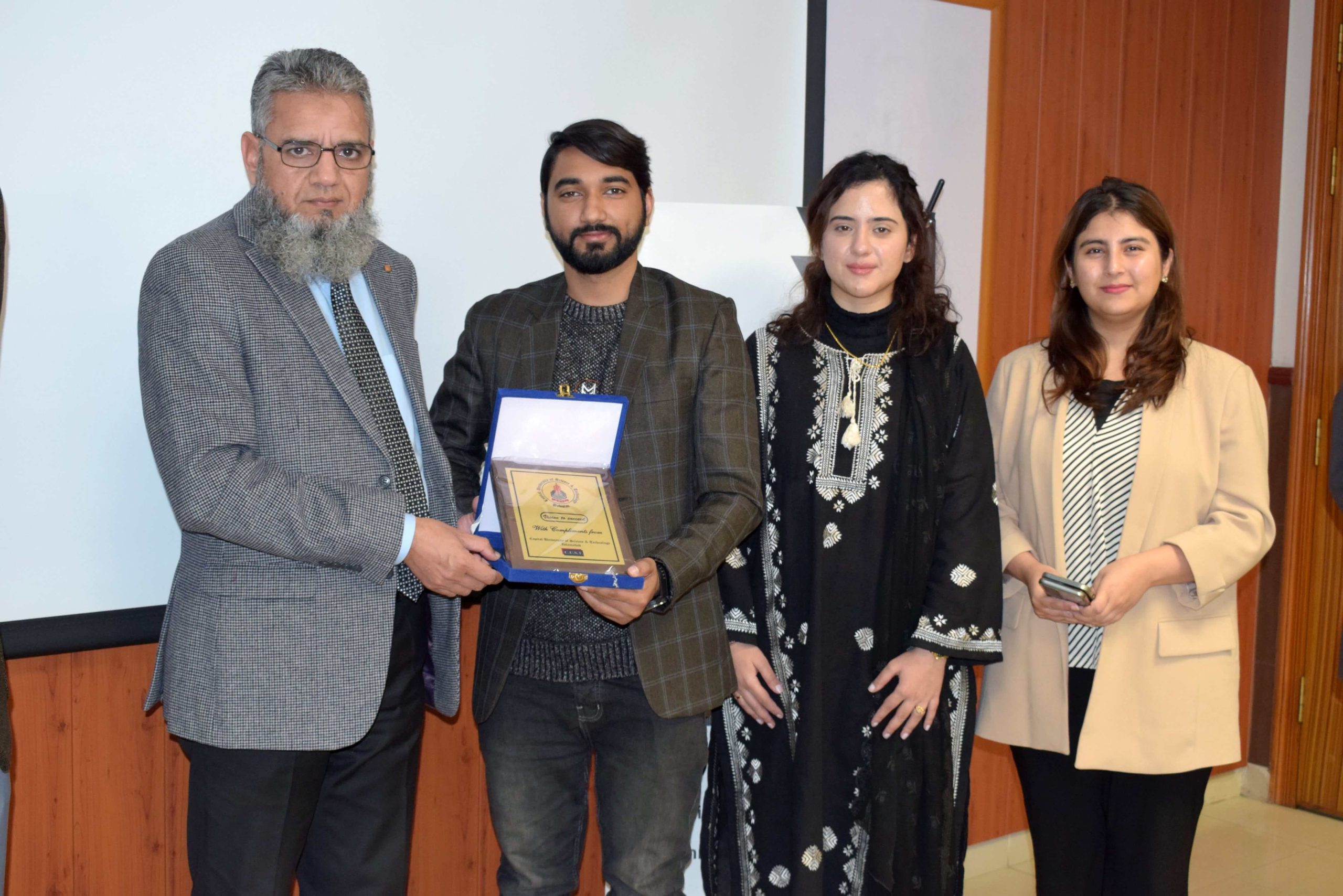 Career Services Office organized an on-campus recruitment drive on Tuesday December 20,2022 with Genesis Lab, a leading IT Solution firm, for the graduates of the Capital University of Science and Technology. The Team Genesis lab included; Sarmad Khawaja (HR Manager), Ayesha Abbas Khan (Sr. Technical Recruiter) and Nida Ayub (Marketing Manager) visited the University to conduct job Interviews for the positions of;
∞ C++ Developers
∞ NodeJS Developers
∞ Golang Developers
∞ HR Executives
The students of 8th semester from the departments of; Software Engineering, Computer Sciences, Management Sciences and the most recent graduates from same departments appeared for the above job positions.
The total of 52 graduates of the Capital University registered and invited for the recruitment drive while 29 appeared in interview and 10 finally shortlisted for further process of hiring. In 10 candidates 8 has been selected for C++, Node-JS and Golang from CS and SE departments while 2 candidates are selected as HR Executives from department of Management Sciences.
Genesis Lab, is a multi-award-winning, certified technology company that specializes in high-end blockchain solutions for businesses. Genesis lab has aided several industry leaders in tackling their business's software requirements. It provides services in all hot tech fields of the day including Blockchain, Artificial Intelligence, Cyber Security and Metaverse. Their sub-offices are located in Pakistan, South Korea & Singapore. Team Genesis Lab is certified from world's leading technology certification firms and has proven its skills while serving their clients time and again.Genesis Lab has delivered technology-based solutions to some of today's tech industry giants as well as government institutions. its aim is to promote cutting-edge solutions to their clients, helping them solve major technology related challenges.