Groundbreaking Ceremony of 1 MW Solar Project at Capital University of Science and Technology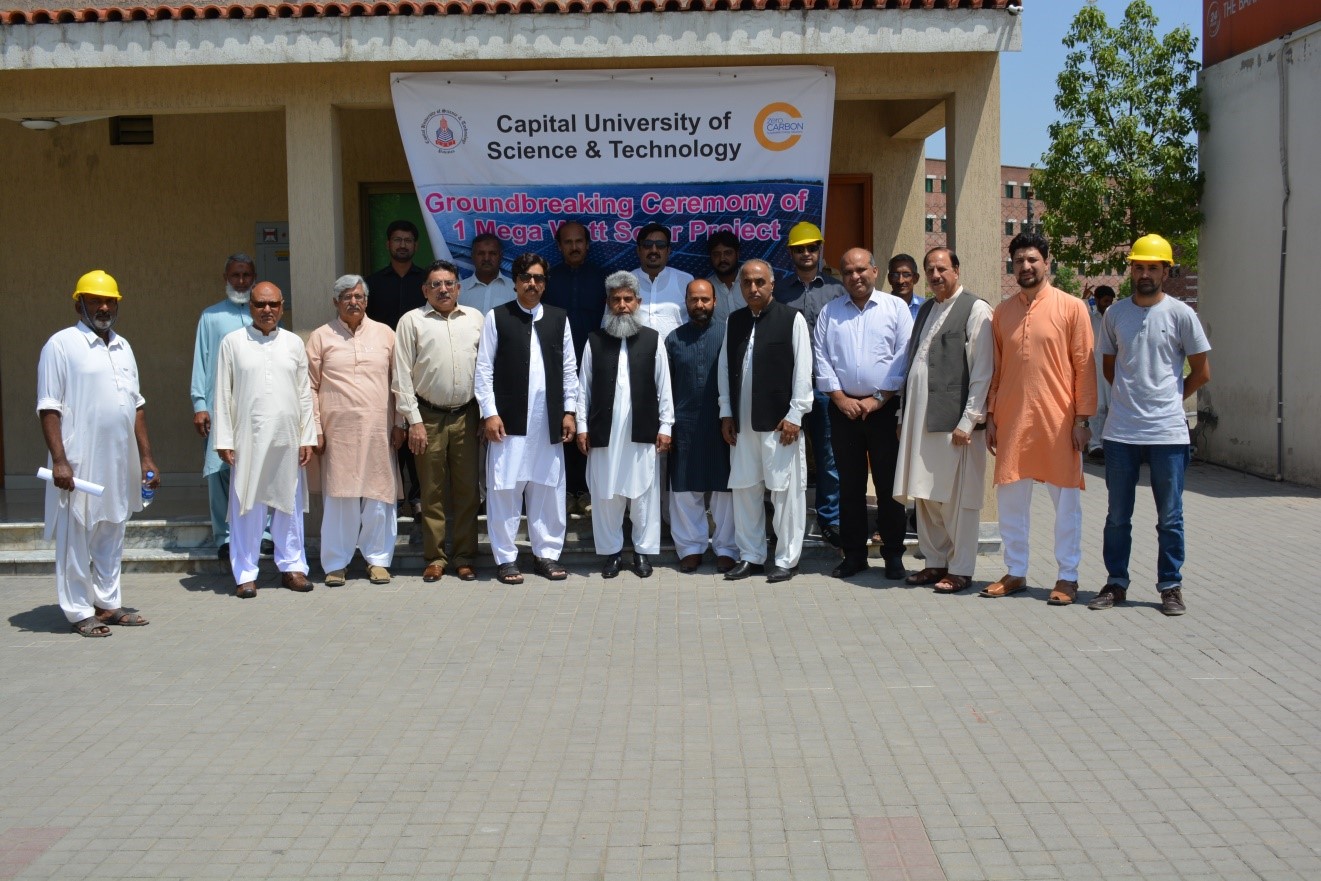 Solar technology is one of the newest technologies over the globe in 21st century. The basic purpose of using solar based technology is to fulfill the increasing need of electrical energy. Therefore, the Capital University of Science and Technology has taken the initiative to install the solar panels in the University premises.
The Groundbreaking ceremony of Solar Project was held on June 21, 2019. The current solar project will generate the electrical energy of one Mega Watt. Honorable, Vice Chancellor Dr. Muhammad Mansoor Ahmed inaugurated the ceremony. All Deans, HoDs, Faculty and staff members graced this ceremony.