Ideas Hunting Session with Faculty of Civil Engineering about Innovation and Commercialization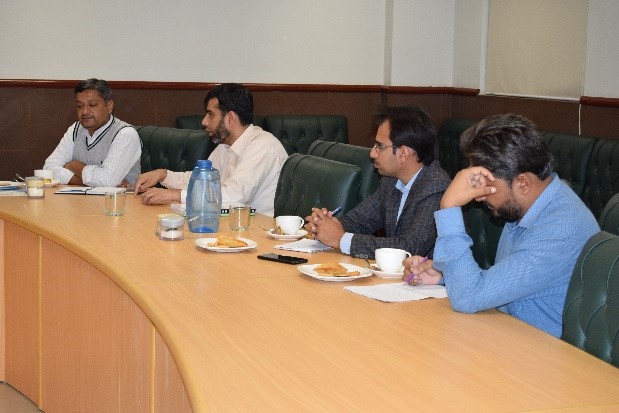 Office of Research Innovation and Commercialization at Capital University of Science and Technology (CUST) has the ambition to not only enhance the research culture at the university but also to translate research results into practice to have a positive impact on our region's economy. In this regard a brainstorming session was held by ORIC with Faculty of Civil Engineering (CE) on 06 November 2019 in F-Block Conference Room at 12:00 PM. Prof. Aamer Iqbal Bhatti, Dean ORIC chaired the meeting.
Dean ORIC apprised that purpose of the meeting is to have a brainstorming session with the faculty members to discuss and share ideas and to identify domains in the field of Civil Engineering that have commercialization potential. He requested the faculty members to share low-risk, high-yield business ideas that can be addressed utilizing the available facilities of the Department. He also assured that ORIC will provide any type of assistance required in the process of commercialization.
After comprehensive and deliberate discussion major directions identified and agreed upon by all participants are as follows:
Building Information Modeling
Consultancy Services
Collaborative Work with ME and EE on River Run-off Turbine
The session ended with a vote of thanks to the chair and participants.