Interactive Session on Communication and Presentation Skills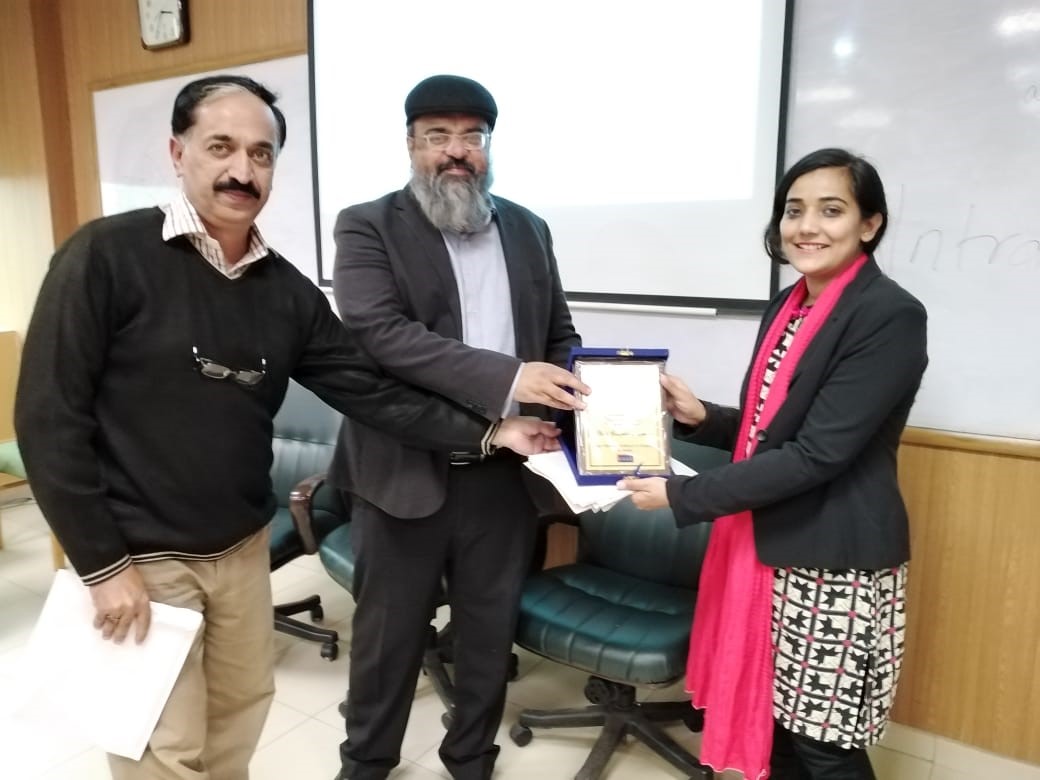 Upon profound desire of Dean Office of Research, Innovation and Commercialization, an interactive session on Communication Skills focused on Verbal Skills, One on One & Public Speaking and Presentation Skills was organized by ORIC. The purpose of particular session was to train future engineers about Verbal and Non-Verbal Communication Skills.
Communication skills allow an individual to understand and be understood by others. They include but are not limited to effectively communicating ideas to others, actively listening in conversations, giving and receiving critical feedback and public speaking. The workshop was intended to present the basic introductory material and most recent knowledge about Communication and its types, Presentation Skills, Communication Style and Interview tips with an activity and assignment.
A total of 33 Electrical Engineering students (5th Semester) attended the training which lasted till 3:45 PM. The workshop resource person was Ms. Bismah Mirza who works as Manager Human Resource Development in TPL Corp. Ltd Karachi (Islamabad Office). The training session was followed by an informal meeting of Dean ORIC and Mr. Inam Elahi, Instructor (Functional English and Communication Development Courses, CUST) with Ms. Bismah to deliberate over potential schemes to improve communication and presentation skills of CUST students. The respected instructor was thanked and acknowledged with university memento by Dean ORIC and Mr. Inam Elahi at the end of the session.