Seminar on Importance of Quranic Education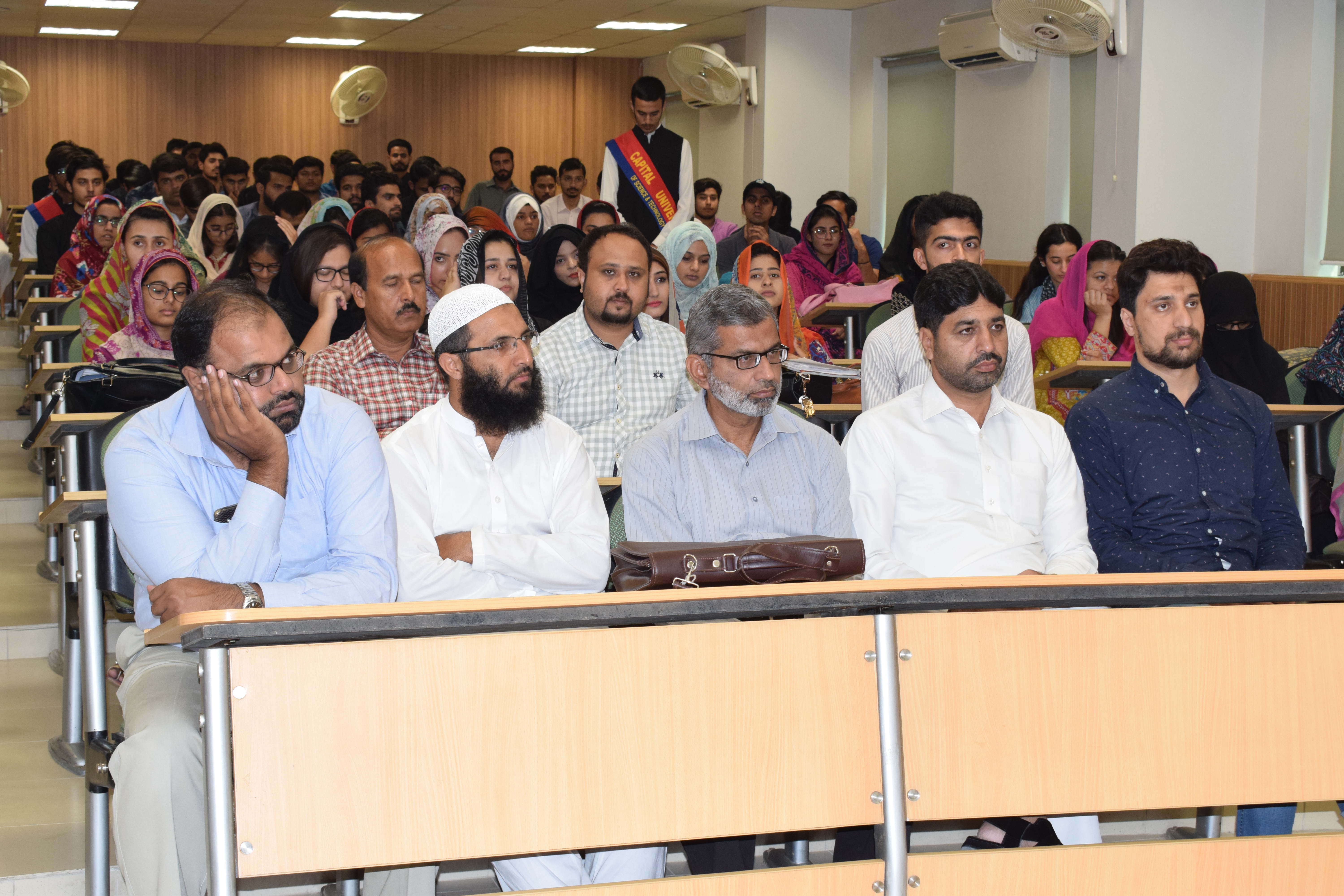 The JSPark Society at Department of Computer Science organized a seminar entitled "Importance of Quranic Education" on 15th October 2019 at 11:00 AM in Auditorium – A2.
Mr. Peer Syed Haider Gillani, custodian of Hazrat Bari Imam Sarkar graced the occasion as a chief guest. He enlightens the students of Capital University with importance of Qur'anic education as it is obligatory for every Muslim men and women to get qur'anic education.
At the end, Dr. Muhammad Sagheer, along with Mr. Qamar uz Zaman, and Mr. Muhammad Usman Javed presented a university souvenir to the worthy chief guest.