INDUSTRIAL TOUR TO D.G CEMENT KALLAR KAHAR AND VISIT TO KATAS RAJ TEMPLES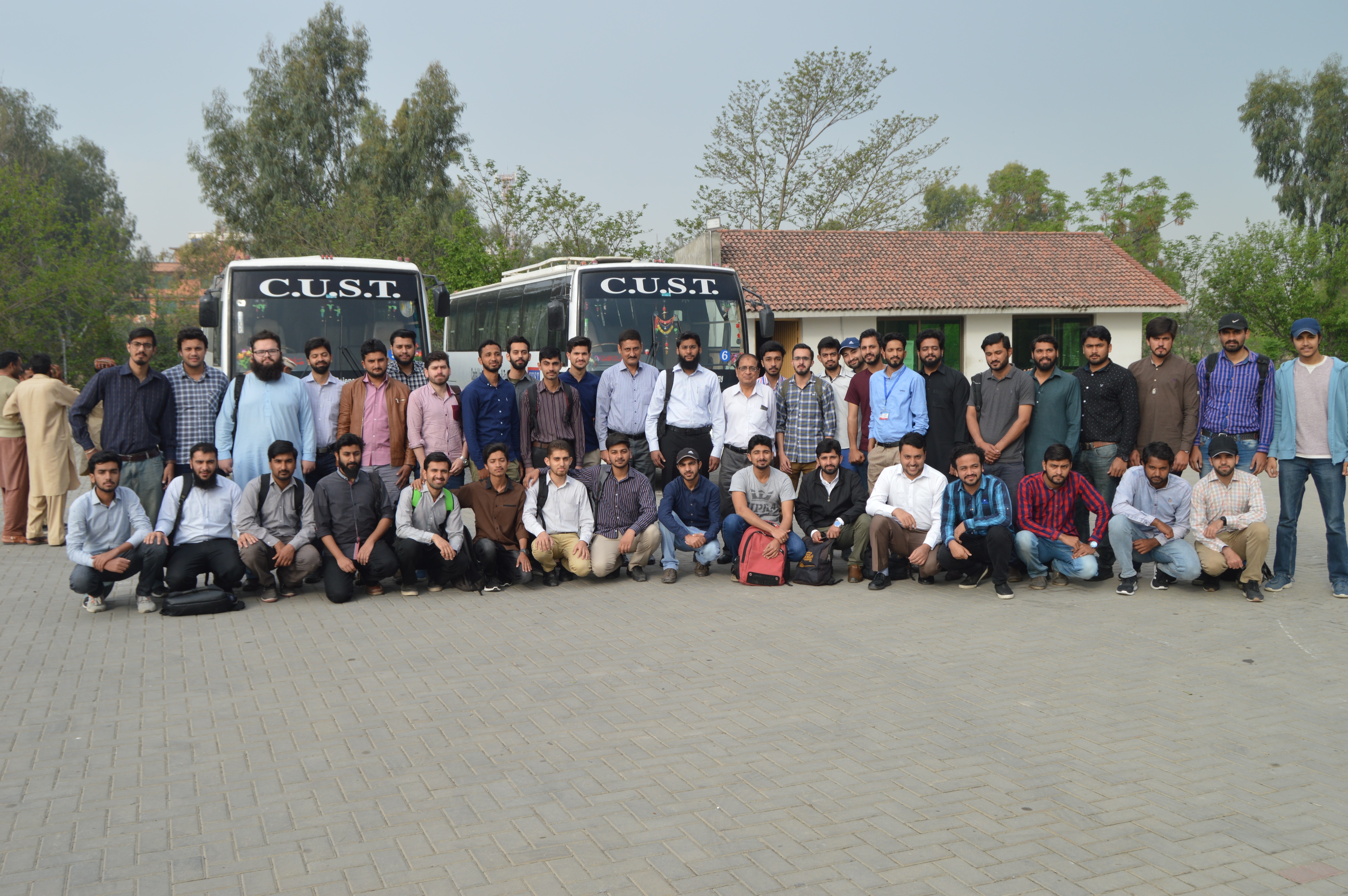 One-day Industrial tour was conducted to D.G Cement, Kallar Kahar and recreational visit to Katas Raj Temples by Mechanical Engineering department, of CUST led by Engr. Saif Ullah Awan on Thursday 28th March 2019 for Mechanical engineering students.
Students were briefed about history of D.G. Khan Cement Company Limited, (DGKCC). It is amongst the largest cement manufacturers of Pakistan with a production capacity of 22,400 tons per day (6.72 million tons/annum). DGKCC has four cement plants, two plants located at Dera Ghazi Khan, one at Khairpur Distt. Chakwal and one at Hub Lasbela District (Balochistan). All the plants are based on latest Dry Process Technology. SDO and site engineer gave detailed briefing about the operation of their organization. Students also visited Katas Raj Temples.
The students and faculty members of the Mechanical Engineering of CUST gained extensive knowledge of DG Cement and historical place of Kataz Raj. They enjoyed much out of this event.