Seminar on Prediction and Analysis of Operons in Metagenomics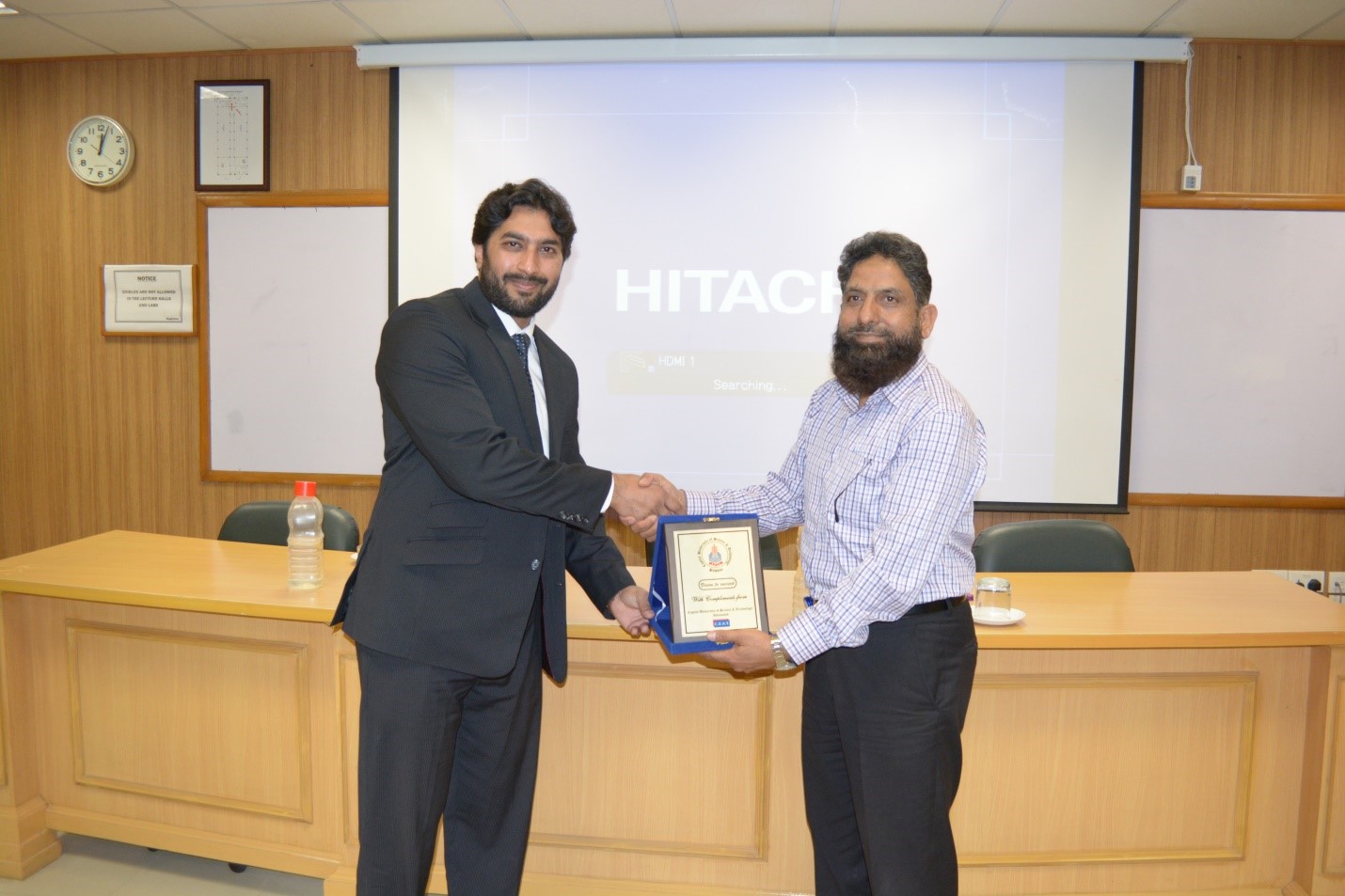 A seminar on "Prediction and Analysis of Operons in Metagenomics" was organized by the Department of Biosciences, Faculty of Health and Life Sciences, Capital University of Science and Technology Islamabad, on April 4, 2019 at 11:00 A.M in Auditorium 1 under the supervision of Dr. Shaukat Iqbal Malik, Professor, Department of Biosciences.
Ms. Zainab Rasheed hosted the event. The program started with the recitation of Holy Quran by Ms. Rimsha Farooq followed by an introduction of the guest speaker.
The guest speaker was Dr. Syed Shujaat Ali Zaidi who is currently serving as a lecturer at COMSATS University, Islamabad. He has completed his PhD from Tsinghua University, Beijing, China and MSc from University of Hertfordshire Hatfield, UK. He's also a student member of the American Society of Microbiology.
The guest speaker enlightened the students on the importance of gut microbiota, prevalence of microbes in different body sites and various factors influencing the microbiome. The problems related to operon prediction in wet lab were also discussed which include expression studies each time making it an expensive and time-consuming process. The aims and scope were discussed which involve prediction using Meta-ron, a pipeline to predict the metagenomic operons; the second one involves analysis using raw reads, assemblage of data and gene prediction and data manipulation. The seminar was a great source of information for the students.
At the end, souvenir was presented to the guest speaker by, Dr. Shaukat Iqbal, Professor, Biosciences department, CUST.