ORIC Holds Workshop on LaTeX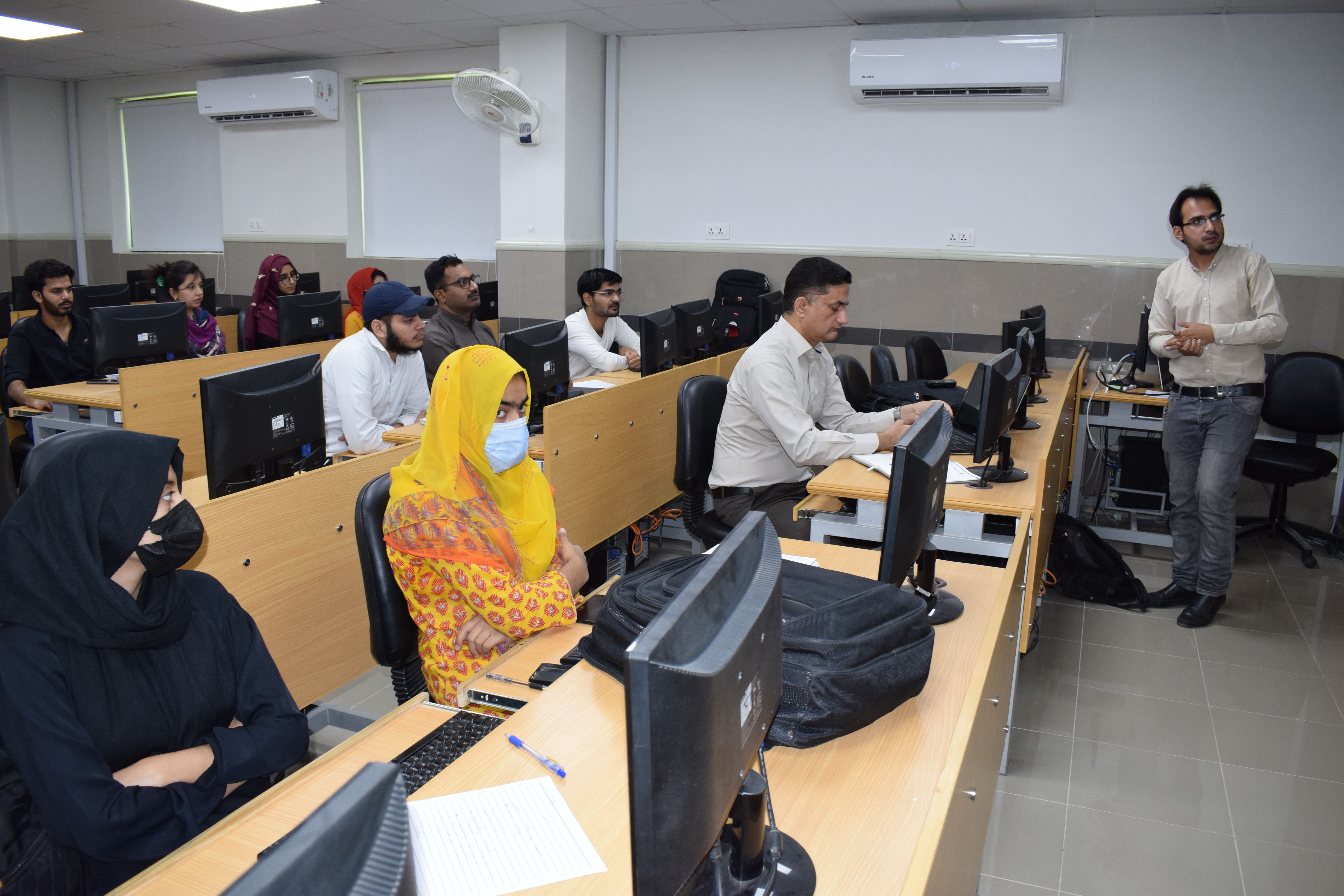 Office of Research, Innovation and Commercialization (ORIC) organized "One-Day Workshop on Latex" on Thursday, 28th April 2022 in Instructions Lab-6, M-Block at 08:30 AM. The purpose of the workshop was to equip participants with the most updated knowledge about creation of technical documents using Latex with practical illustrations.
Latex is a typesetting system suitable for producing scientific and mathematical documents which enable authors to typeset and print their work at the highest typographical quality. It is most often used for medium-to-large technical or scientific documents and can be used for almost any form of publishing. The workshop covered following topics in brief:
Latex Overview and Installation
Document Write-up
Mathematics Operations
Figures and Tables
Table of Contents
Bibliography
The workshop was conducted by Mr. Muhammad Farhan, Assistant Director (Innovation & commercialization), ORIC, CUST. The session lasted for two hours including Q/A session. Around 20 participants including BS, MS and PhD students from various departments attended the workshop. Overall, it was an interactive session and proved to be a great source of hands-on knowledge to the participants.