Representative of VIS-CUST visited Pakistan Red Crescent Society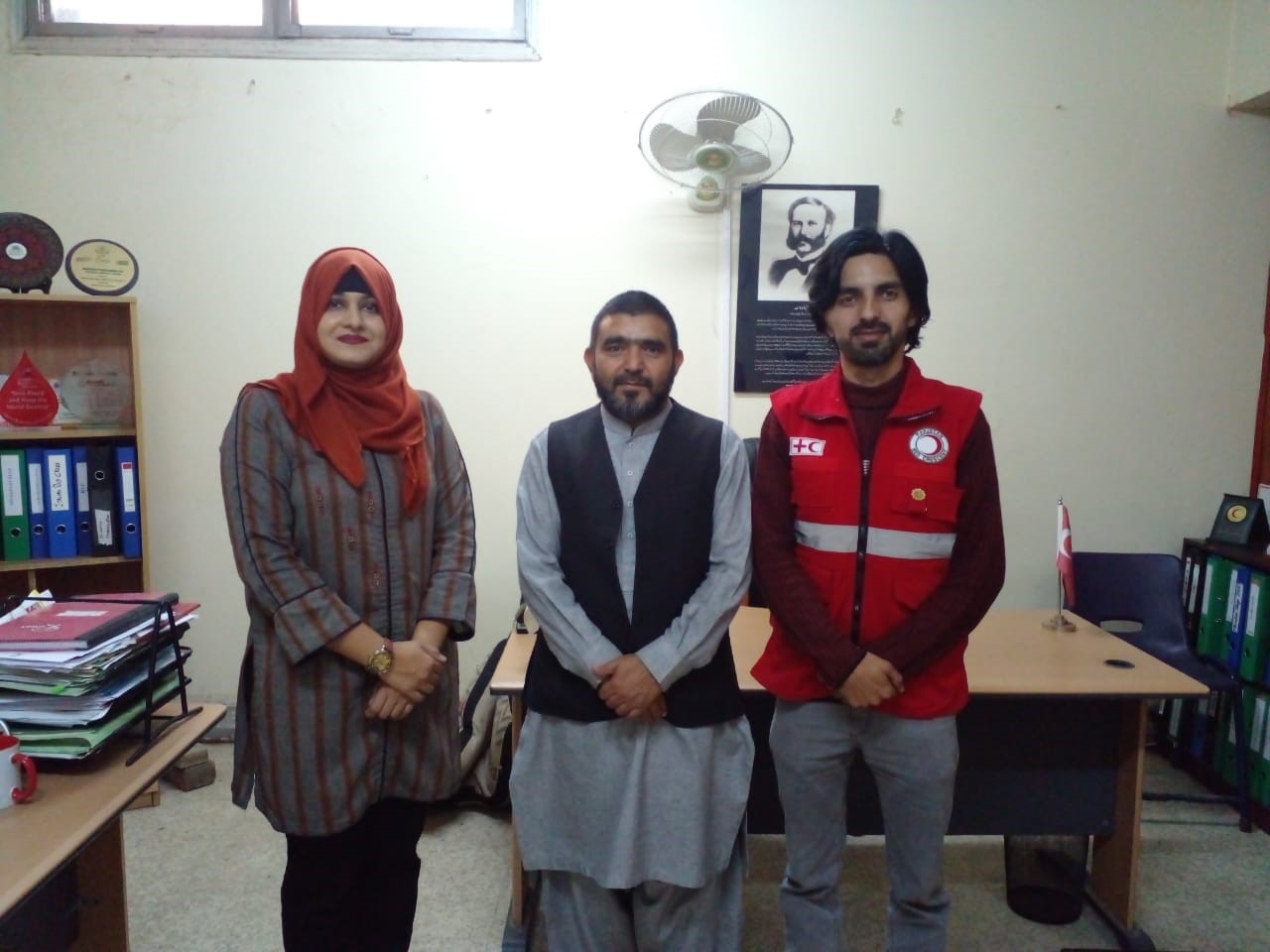 Representative of VIS-CUST visited Head office of Pakistan Red Crescent Society on Thursday November 4, 2021.
Pakistan Red Crescent (PRC) is a statutory body constituted and governed by an "Act of Parliament". It was founded in Pakistan on December 20, 1947 by an Order called "The Pakistan Red Cross Order" issued by Quaid-e-Azam, as Governor General of Pakistan and Founding President of the Society.
Ms. Misbah Mustaq, Deputy Director Youth and Volunteer, PRCS and team of PRCS, welcomed representative of VIS-CUST in her organization and appreciated VIS-CUST role in the field of education and voluntarily services. She briefly introduced PRCS services for community development. The following points were discussed in the meeting:-
• Both parties mutually agreed to renew the MoU in the presence of competent authorities of CUST and PRCS.
• Both parties principally agreed to continue volunteer activities as it was.
• Around 45 students will be registered per semester for PRCS.
• VIS-CUST and Youth and Volunteer department, PRCS will play role of liaison between different departments of CUST and PRCS.
• First Aid Trainings which was held in past, this training will be continued in future as well.
Representative of VIS-CUST invite formally chairman PRCS Mr. Abrar ul Haq to visit CUST campus for renewal of MoU with VIS-CUST. Ms. Misbah Mustaq inform that CUST invitation has already sent to chairman for this purpose and we are waiting for chairman's office response. When they will inform the ceremony will be arranged. Ms. Misbah Mustaq further added that VIS-CUST is our valuable partner and PRCS will open more doors for cooperation with CUST in future.