ORIC Organized One Month Long Course on Amazon Web Services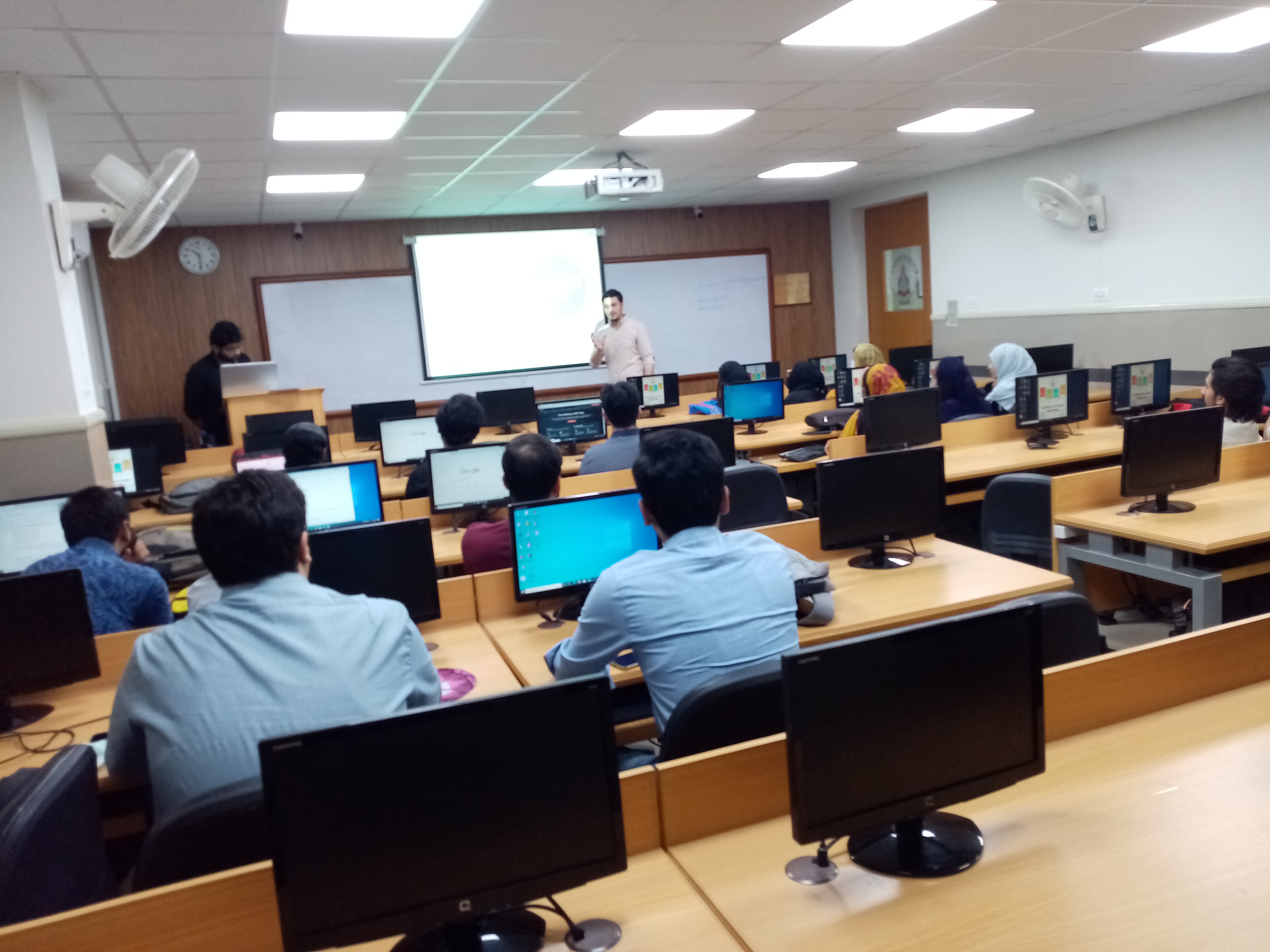 Amazon Web Services (AWS) offers a broad set of global cloud-based products including Compute, Storage, Databases, Analytics, Networking, Mobile, Developer Tools, Management Tools, IoT, Security, and Enterprise applications. From Data Warehousing to Deployment Tools, Directories to Content Delivery, over 175 AWS services are available.
Considering the significance of Amazon computing services in today's digital world, Office of Research, Innovation and Commercialization (ORIC) has started the series of short courses on AWS. The two-week hands-on course on "Amazon Web Services (AWS)" was held from 11th to 20th October 2021. The objective of the course was to provide participants with essential AWS skills to upscale their job chances both in national and international market, help in preparation of fundamental AWS Certification and enable them to work as freelancer.
The course contents included the key topics like: Database Dynamodb, Autoscaling, VPC, EC2, IAM, SNS, SQS, Sagemaker and Full Architecture Implementation. The participants included students and IT industry personnel from various organizations. The session ended on a high note and proved to be a great source of knowledge to participants.