Seminar on "Essential Ingredients of a Successful Life"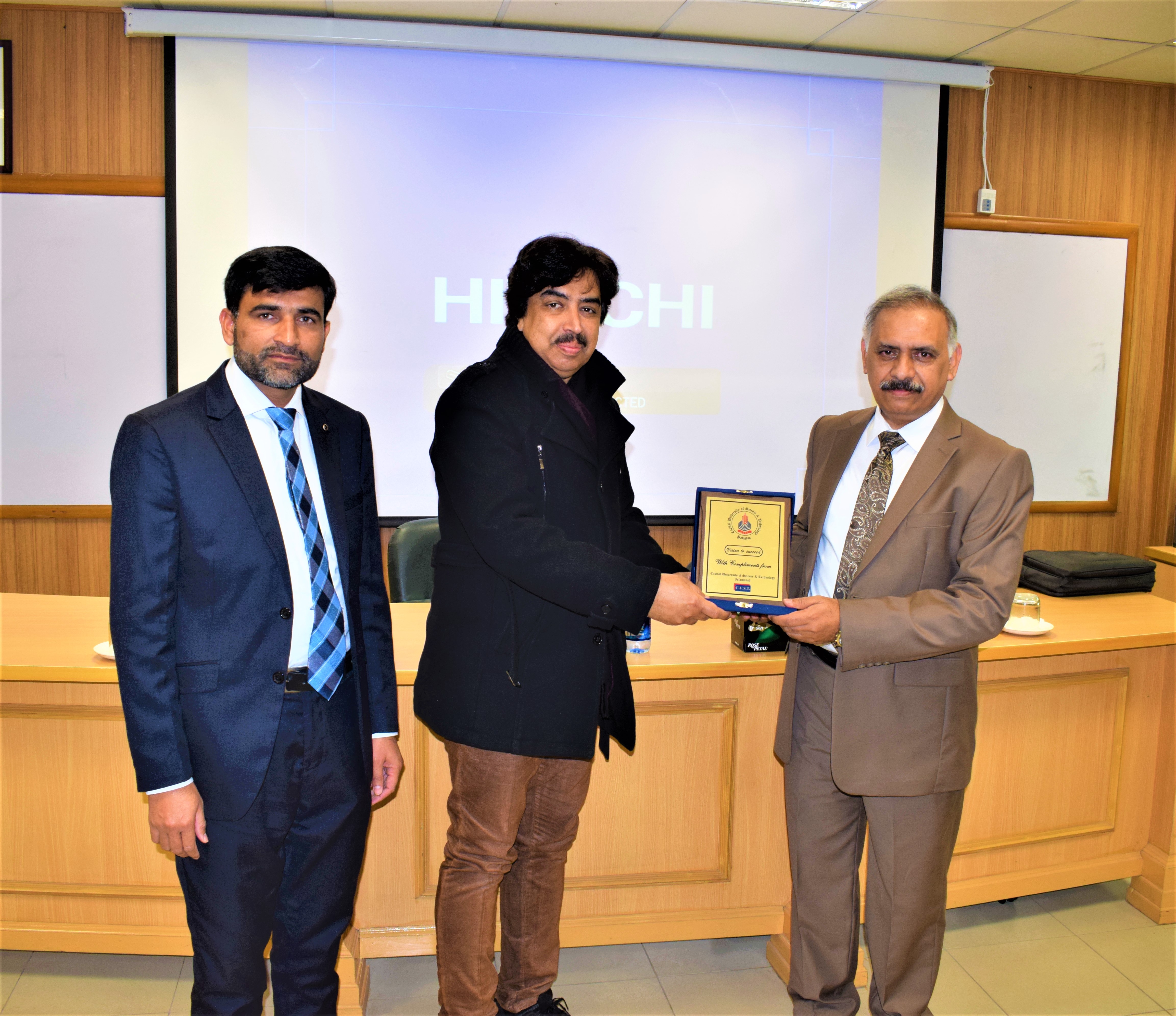 The Department of Pharmacy organized a seminar on "Essential ingredients of a successful life". The guest speaker, Prof. Dr. Nadeem Irfan Bukhari, a well-known figure in pharmacy circle and academician is currently working as a Dean Faculty of Pharmacy at University of Punjab, Lahore.
This event was arranged to motivate students and help them understand the meaning of success. The speaker highlighted the importance of looking at success and failure through different perspectives. It was emphasized with practical examples from the speaker's life that how to explore your hidden potential and utilize it to live a successful life.
The honorable guest was presented university shield by Dean Faculty of Health and Life Sciences Prof. Dr. Muhammad Abdul Qadir and Dr. Muzaffar Abbas Head of Department Pharmacy CUST.