Training Sessions With Graduating Students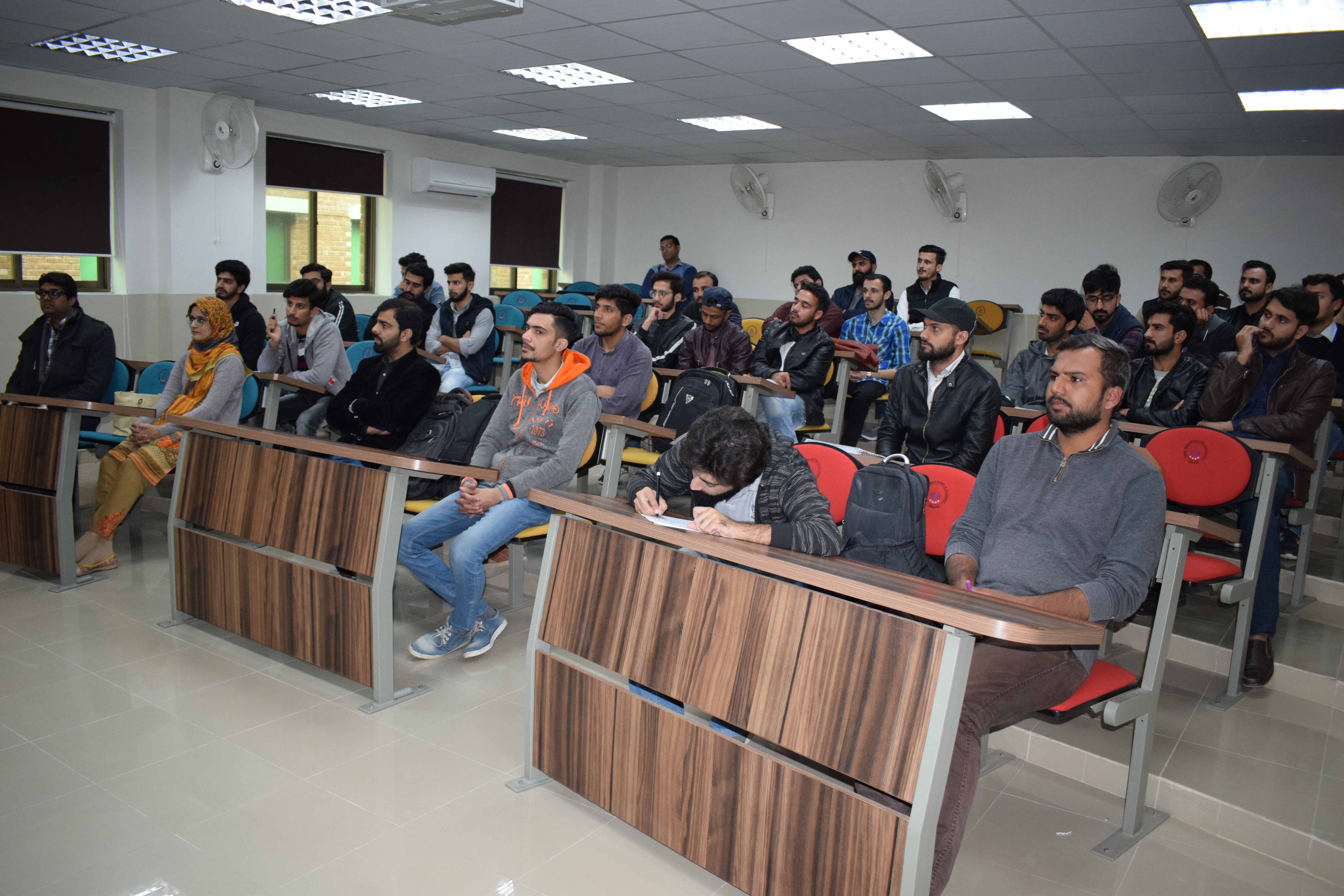 Placement office organized a series of training sessions with students of last semester in the Departments of Computer Science, Management & Social Sciences and Bioinformatics & Biosciences. Students of final semester of each department attended lectures on three different topics. There were altogether eighteen such lectures.
The trainings were held in regular classes of different subjects to make sure the participation of all the students. The main objective of these trainings was to prepare students for their professional careers and to equip them with skills required to succeed in corporate world. Following topics were covered in this training and each lecture was of 1 hour and 20 minutes duration.
Resume writing
Job Hunting
Interview Skills
Training on Resume Writing covered the following areas:
Purpose of a Resume
Cover Letter VS Resume
Resume Language Concerns
Resume Structure
Technical Aspects of Resume
Job Hunting is the next stage to resume write up. Interactive discussions took place during training on job hunt. Techniques of an effective job hunt and procedures were discussed in detail. Following are the key points conversed.
Creative approach for job hunting
Common myths and ways
Plan of action
Our third topic in the series of this training was Interview Skills. The core of an interview and different types of interviews were discussed in detail. The training was focused on interview etiquettes and significant details of pre, and post interviews.
The outline of this training encompassed the following:
What is an interview?
Types of interviews
What to prepare before an interview?
What to do during an interview?
Following up after an interview
Mock interviews were conducted as a real time experience for the exposure of students, and frequently asked questions in an interview with possible answers were conferred during an interactive discussion.
We would like to acknowledge the support of "Dr. Nayyar Masood" (HOD Department of Computer Science), Dr. Aamer Nadeem (Head of Software Engineering), Dr. Sahar Fazal (HOD Biosciences) and "Dr. Mueen Aizaz Zafar" (HOD Department of Management and Social Sciences).
Placement office also appreciate the effort and support of speakers, including Dr. Ansir Ali Rajput, Dr. Ahsan Ahmed, Dr. Lakhi Muhammad and Ms. Maria Mashkoor, who shared their valuable insights on important topics.