Seminar on "Body image and self-esteem"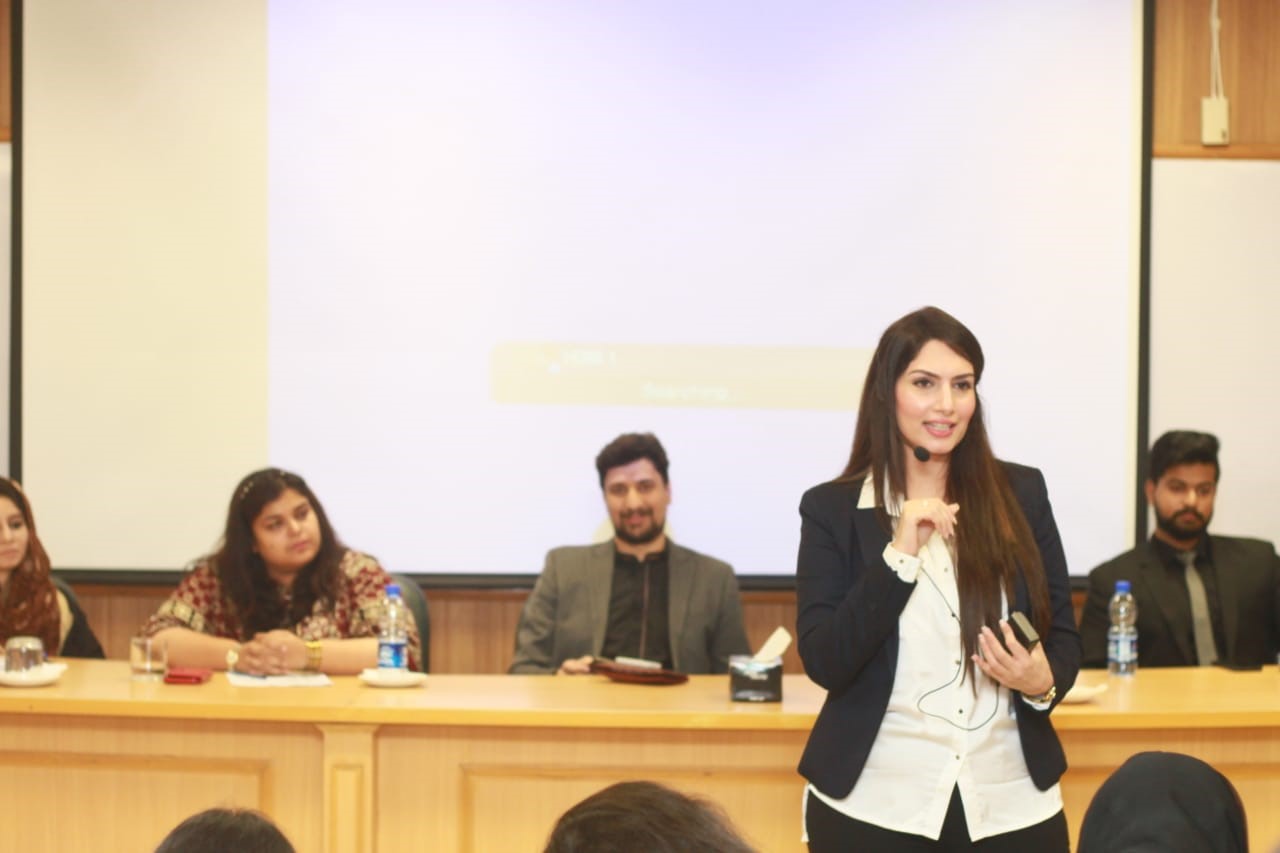 Department of Management Sciences has organized the seminar on "Body image and self-esteem" held on Oct 18, 2019 under the supervision of Ms. Maria Mashkoor. Our honorable speaker was "Ms. Sonia Lodhi" director of 36 days fitness challenge. By profession she is a fashion designer but five years ago she left her profession and focused on fitness. She is a trainer, international certified fitness expert and motivational speaker.
The guests were received with bouquets. Right after the recitation of Holy Quran Ms. Sonia Lodhi delivered an informational lecture on fitness. She insisted for the daily exercise routine. She mainly focused on the health and fitness maintained by continuous workouts and highlighted the misconceptions regarding proteins intake. She quoted her own example of weight loss from 106kg to 74kg. The specific objectives of the seminar were to analyze on goal about gym. She suggested to gradually start gym and carry it on daily basis. She stated the reasons on when and why go to gym, how to manage healthy diet. My plate concept was explained and it includes four pieces of chicken/meat, green salad and vegies, no refill plate again and Fruit, protein & carbohydrates. Required calories for girls are 800-900 daily and for boys 1700-1800 daily. She inspired by the idea of think good and do right things, command your own mind by own self, play with mind don't let mind to play with you and self-motivation. At the end there was an activity of pushups challenge and a question answer session.