Seminar on Roadshow to DigiSkills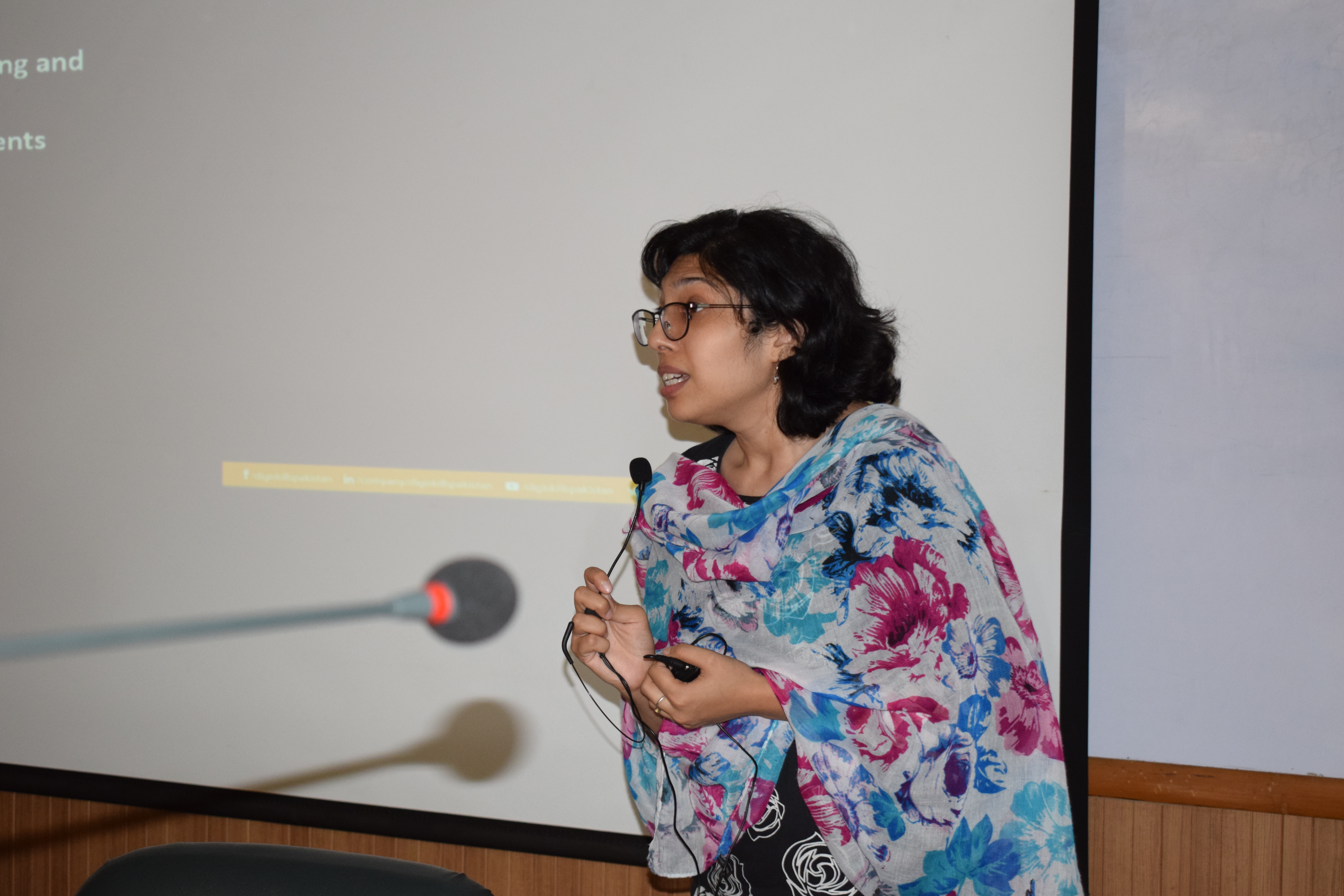 On October 16th, 2019 a seminar on "Roadshow to Digi Skills" was held under the supervision of Ms. Maria Mashkoor. The guest speaker was Ms. Syeda Yumna Hasany. She spearheaded the development of women empowerment center project for female prisoners in Lower Dir, Malakand that aimed to provide vocational training to female prisoners. She is also affiliated with Radio Pakistan since 2009. She is also the member of Legislative Fellowship Program for India and Pakistan, organized by US department of state for policy makers and development practitioners.
The guest speaker enlighten the students about DigiSkills which is a nation-wide program funded by the Ministry of Information Technology & Telecom with the aim of training 1 million people in the future of work using technology. DigiSkills allow the students to get enrolled in their programs which are taught by the experts, totally free of cost. The 12 courses include Search Engine Optimization, AutoCAD, WordPress, Digital Marketing, e-commerce Management, Freelancing, Digital Literacy, QuickBooks, Graphic Design and Creative Writing.