Session on Preparing CUST for UN's Sustainability Agenda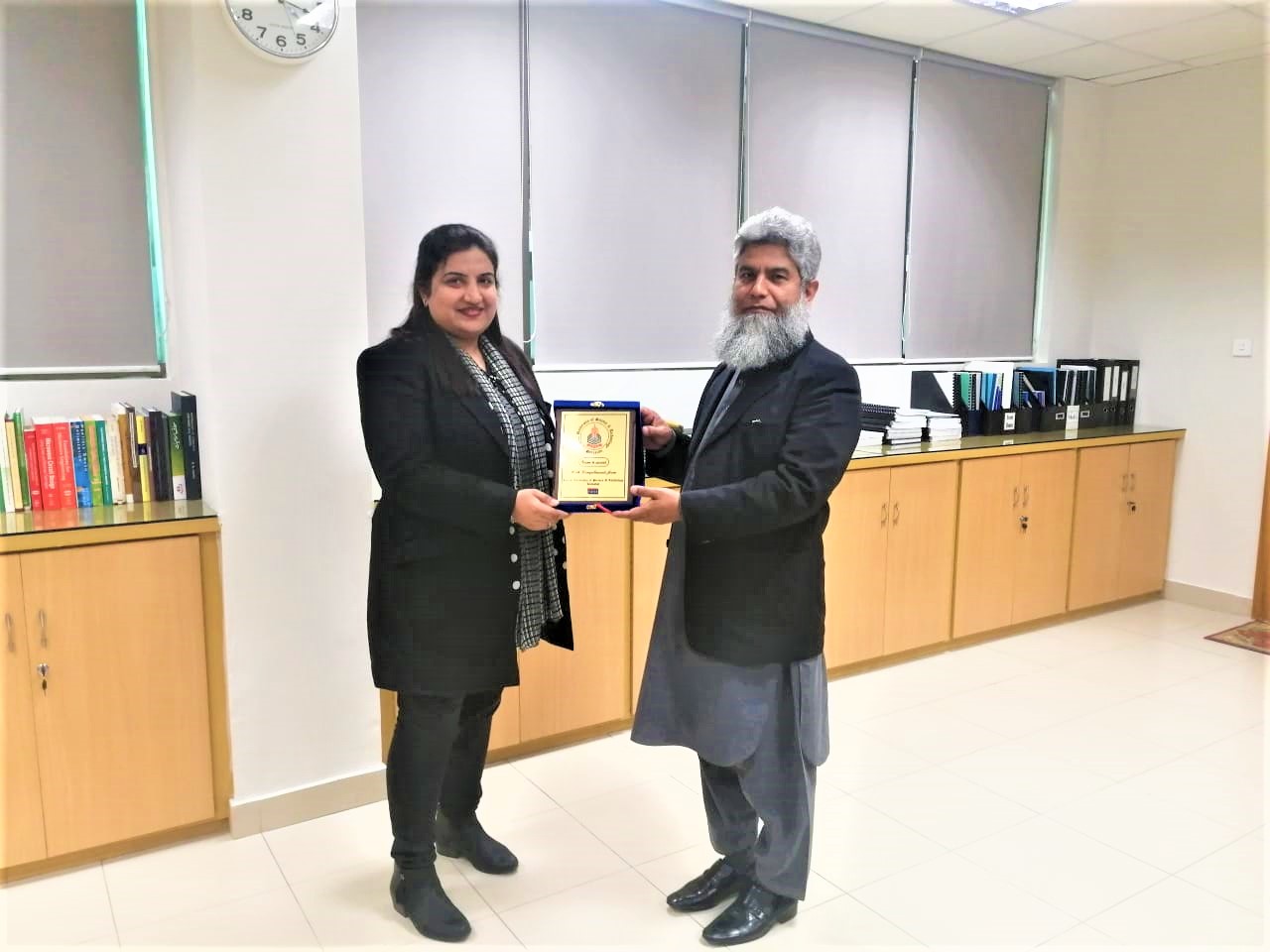 The Vice Chancellor of CUST Dr. Muhammad Mansoor Ahmed, the Deans and the Heads of Departments were briefed by Ms. Javaria Qais Joiya. Ms. Javaria is Director, Department of Sustainable Environment at University of Central Punjab, Lahore. She stressed the need for universities to achieve on-campus sustainability. She spoke about the need for innovation and research into more sophisticated ways of sustainable use of resources at university campuses.
Moreover, Ms. Javaria also mentioned about the procedures required to attain environmental accreditation through International Green Metrics. The accreditation is a comprehensive measure to ensure an all-encompassing vision to introduce sustainability reforms in academics, research and innovation and energy and infrastructure.
The Vice Chancellor appreciated the talk and affirmed that CUST too recognizes the importance of sustainability as per the United Nation's Sustainable Development Goals (SDGs). He added that CUST shall be applying for green metrics accreditation as well and shall take all measures towards reducing the carbon footprint and implementation of sustainable policies. During the meeting, it was discussed that research work and final year projects should also focus on the SDGs in order to prepare responsible future leaders of tomorrow.