Icebreaking Session with Pharmaceutical Industry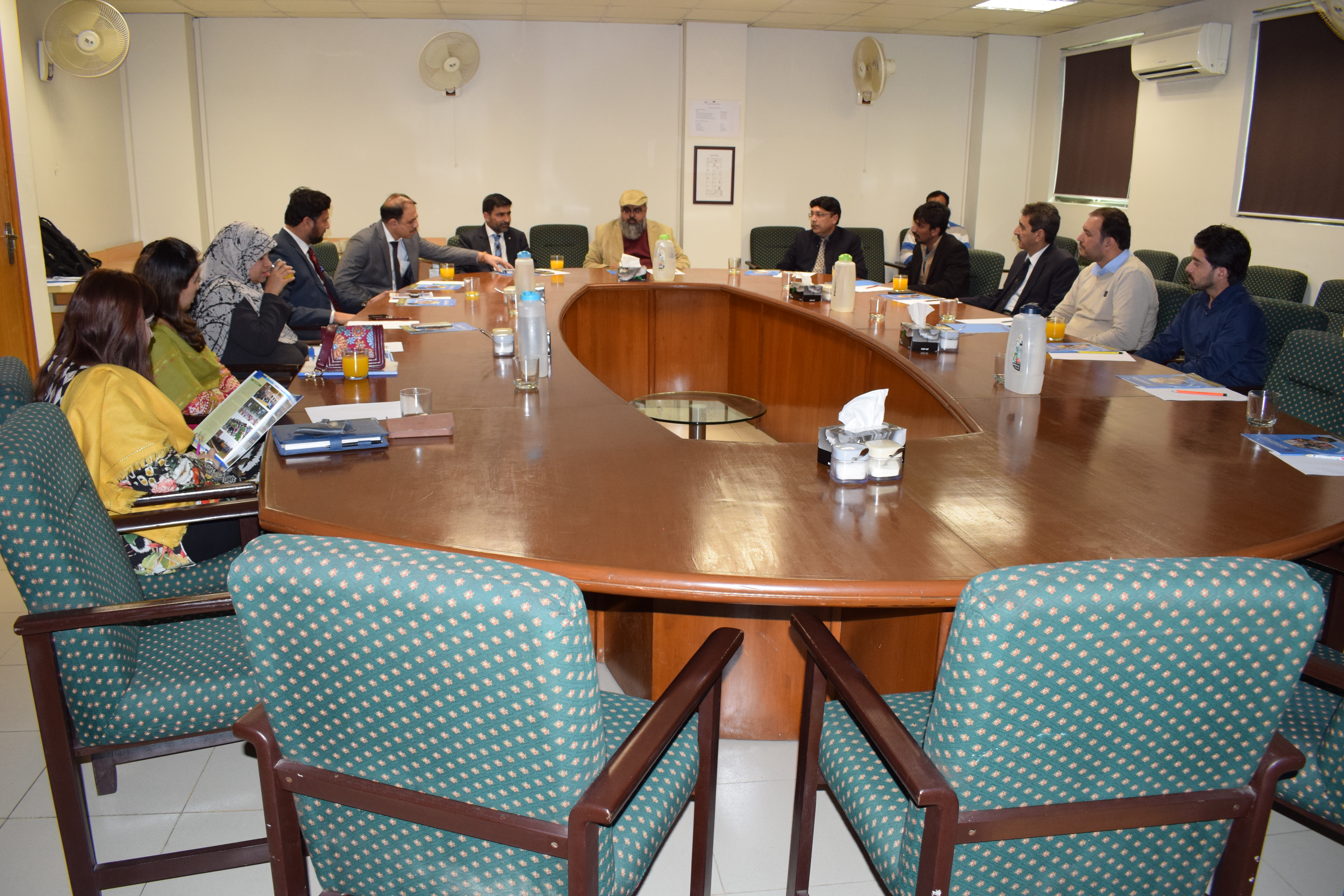 In pursuit of academia-industry liaisons an "Icebreaking Session with Pharmaceutical Industry" was conducted by Office of Research Innovation and Commercialization (ORIC) in collaboration with Department of Pharmacy on 27th Feb, 2020. The visit was purposed to have an interactive session with representatives of pharmaceutical Industry for their valuable input in preparing a student with the skills, expertise and knowledge that meets industrial demands. The session also focused on how to bridge the Industry and academia to collaborate for solution of local industrial problems.
Guests from renowned pharmaceutical Industries including Shaigan Pharma, UniMark Pharma, Amson Pharma, Bio-Labs and Agror Pharma participated in the session. Dean Research & innovation welcomed the guests. HoD Pharmacy provided a brief introductory presentation of his Department to the audience. The floor was opened for discussion, both faculty from Department of Pharmacy and Industrial representative participated actively in the discussion. Some of salient features of the discussion were:
Students along with their academics should also be provided with adequate technical skills so that they can adopt easily in the pharmaceutical industry
Students should be provided visits to pharmaceutical industries so that the practicality of subjects can be understood more effectively
High Tech Lab under one roof may be build, this will be attractive both for Industry and graduate students
Career counseling should be provided to students.
The pharmaceutical industries representatives also visited and appreciated Labs of Department of Pharmacy.