SME Financing Awareness Session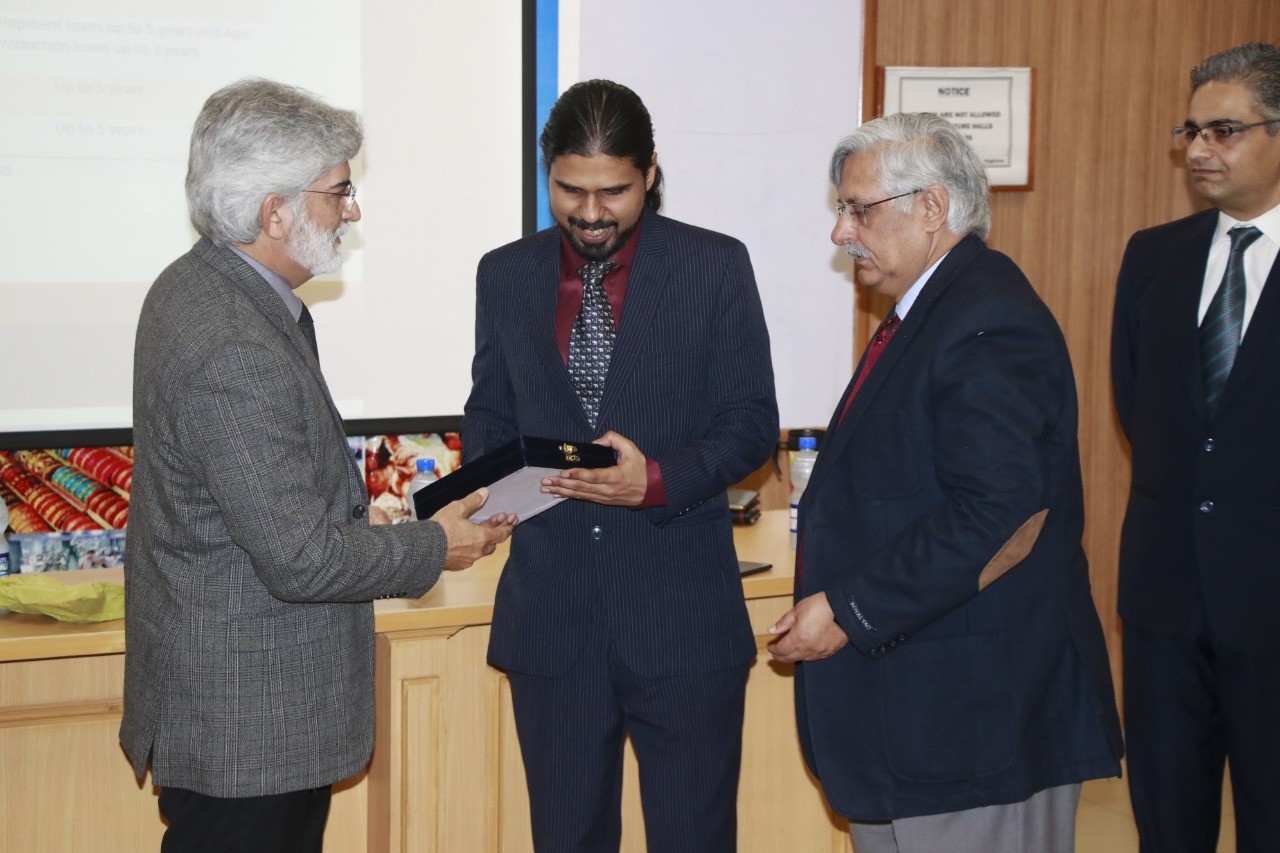 The Office of Corporate Linkages, with undue support of the HOD FMS, Dr. Mueen Aizaz Zafar, and Associate Professor Dr. Arif Vaseer conducted a very informative session about SME Finance Awareness on 28th February 2020. The Deputy Director of the State Bank of Pakistan BSC Mr. Umair Iqbal, accompanied by Mr. Qasim Awais Mushtaq graced the occasion as a guest speaker to create awareness among the students of CUST about the SME financing and various programs being offered by the State Bank of Pakistan.
The aim of the session was to make the students aware of SME financing and facilitate the financial needs of the entrepreneurs and SME's aiming towards a stronger national economy. And the success of the session was ensured by a very positive and encouraging response from the students who wished for another, more in-depth session. The session was followed by student refreshment, sponsored by State Bank of Pakistan.
Ms. Zahra Afaq, Assistant Director Corporate Linkages desires to have regular sessions in the future across various faculties to facilitate the students develop an entrepreneurial mindset in the students of CUST.