VIS Directorate Signs Memorandum of Understandings with Vision Building Future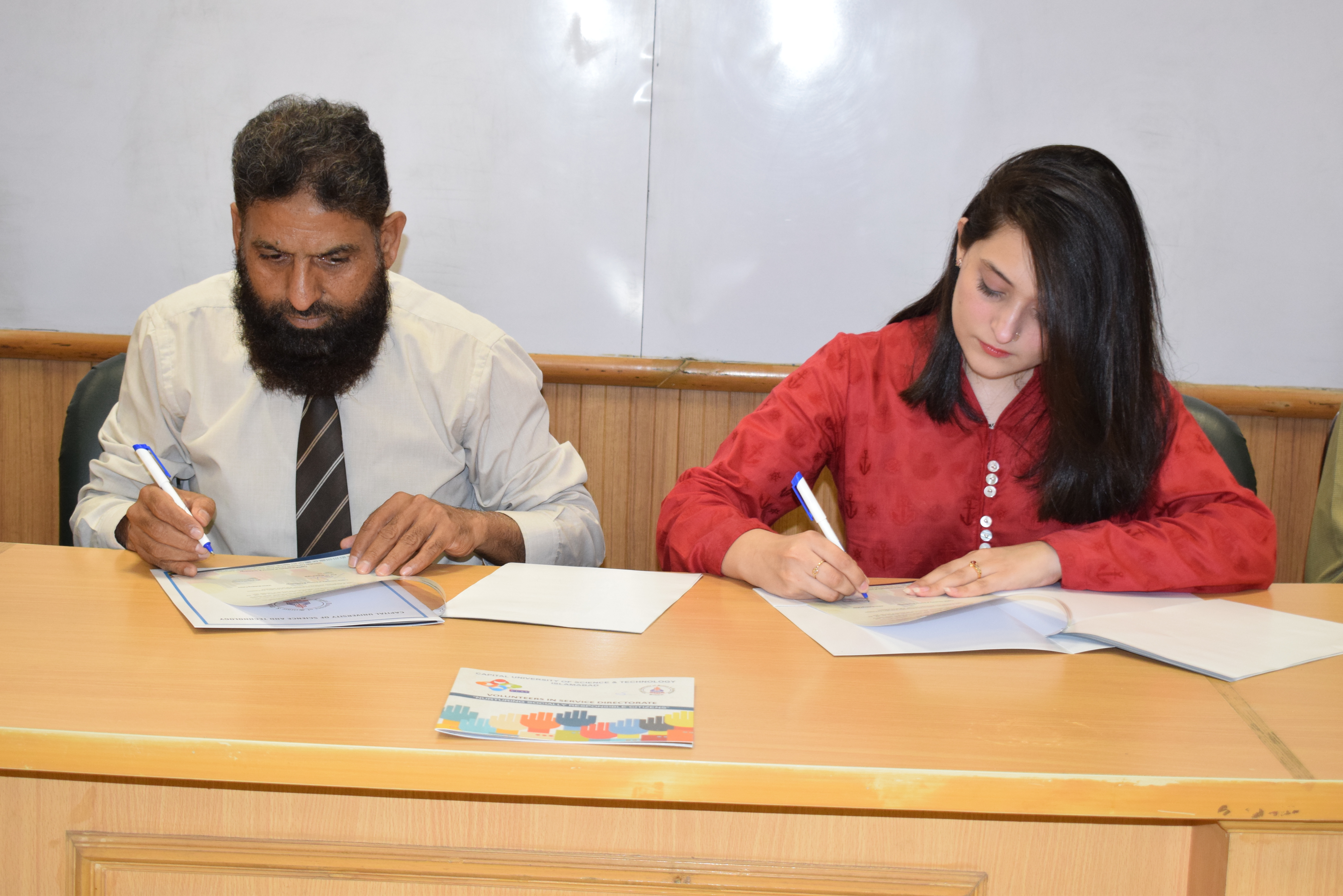 The last pre-departure orientation session was organized by VIS Directorate for the students of department of Pharmacy on 05 August, 2021 at Auditorium A2. The orientation started with the recitation of Quran. Around 100 students participated in this session and directorate placed them in their assigned organizations.
Director VIS-CUST, Dr. Shaukat Iqbal explained aim and objectives of VIS community training in the session. Managing Director, Ms. Sabeen Farooq and Director Admin & PR, Vision Building Future, Mr. Waqas Asghar were present during the session.
Director VIS has also explained some important instructions for their successful community service training at assigned organization. There were also a Question, Answer session in the seminar.
After the orientation session, the VIS Directorate CUST signed the MoU with Vision Building Future for the period of three years.