Workshop on "Academic Writing"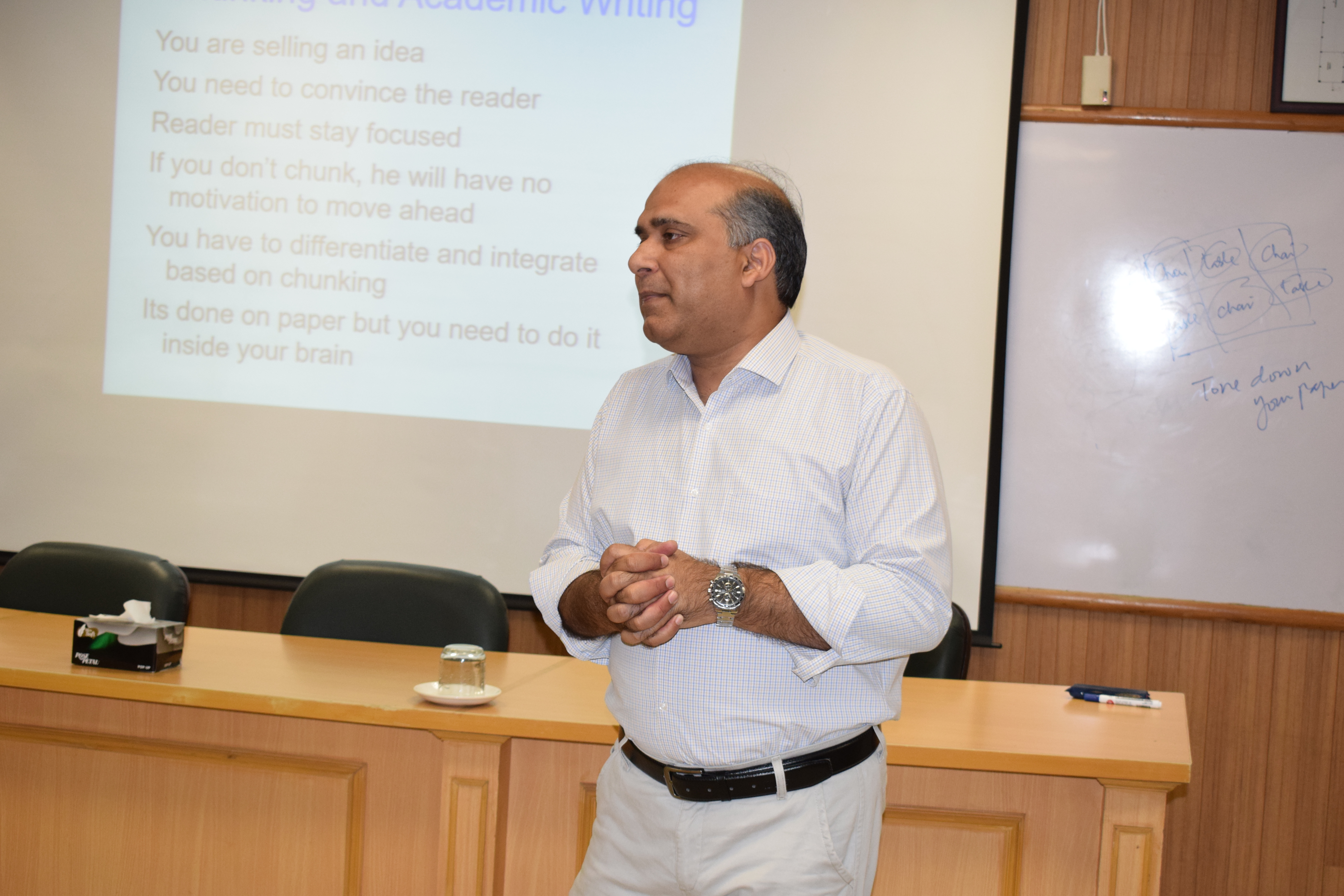 Department of Management Sciences has organized the Workshop on "Academic Writing" held on November 02, 2019. Our honorable trainer was "Dr. Sajid Bashir Head of Department Management Sciences.
The guests were received with bouquets. Right after the recitation of Holy Quran Dr. Sajid Bashir delivered an informational lecture on Academic Writing. He mainly focused on research and academia writing techniques. He said that Academic writing is clear, concise, focused, structured and backed up by evidence. Its purpose is to aid the reader's understanding. It has a formal tone and style, but it is not complex and does not require the use of long sentences and complicated vocabulary.
Students asked questions to the trainer after the workshop ended. The workshop was a great source of information for the students.