Workshop on Research Methodology (19th -20th August 2019)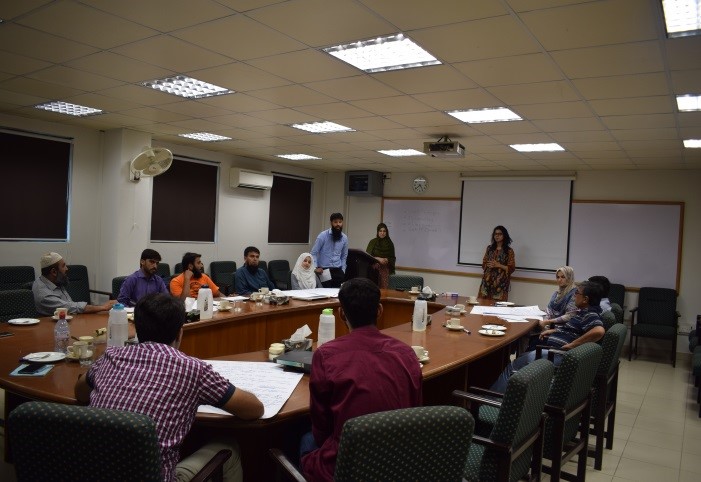 Capital University of Science and Technology hosted a two days workshop entitled "Research Methodology" in Workshop Room, B-Block on 19th – 20th August 2019. Office of Research Innovation and Commercialization (ORIC) in collaboration with Dr. Amir Qayyum, Dean Quality Enhancement Cell (QEC) organized the particular workshop. The objective of the activity was to enlighten the faculty members and active researchers with the latest knowledge about Research Methodology and its associated tools.
Research methodology is a set of systematic procedures by which researchers go about their work of describing, explaining and predicting phenomena, and developing the work plan of their particular research. The workshop was intended to present the basic introductory material and most recent knowledge about Research Tools, Technical & Proposal Writing, Research Planning and Literature Review.
The event was attended by graduate students, researchers and faculty members of CUST. The workshop resource person, Dr Inam Ul Ahad works as Research Development Manager in I-Form Advanced Manufacturing Research Centre and as Senior Materials Research Scientist in the Advanced Processing Technology Research Centre, Dublin City University, Ireland. The respected presenter was acknowledged by Dean QEC for deliverance of provocative knowledge and successful conduct of a workshop.