Awareness Session on the United Nations Humanitarian VS Development System, UN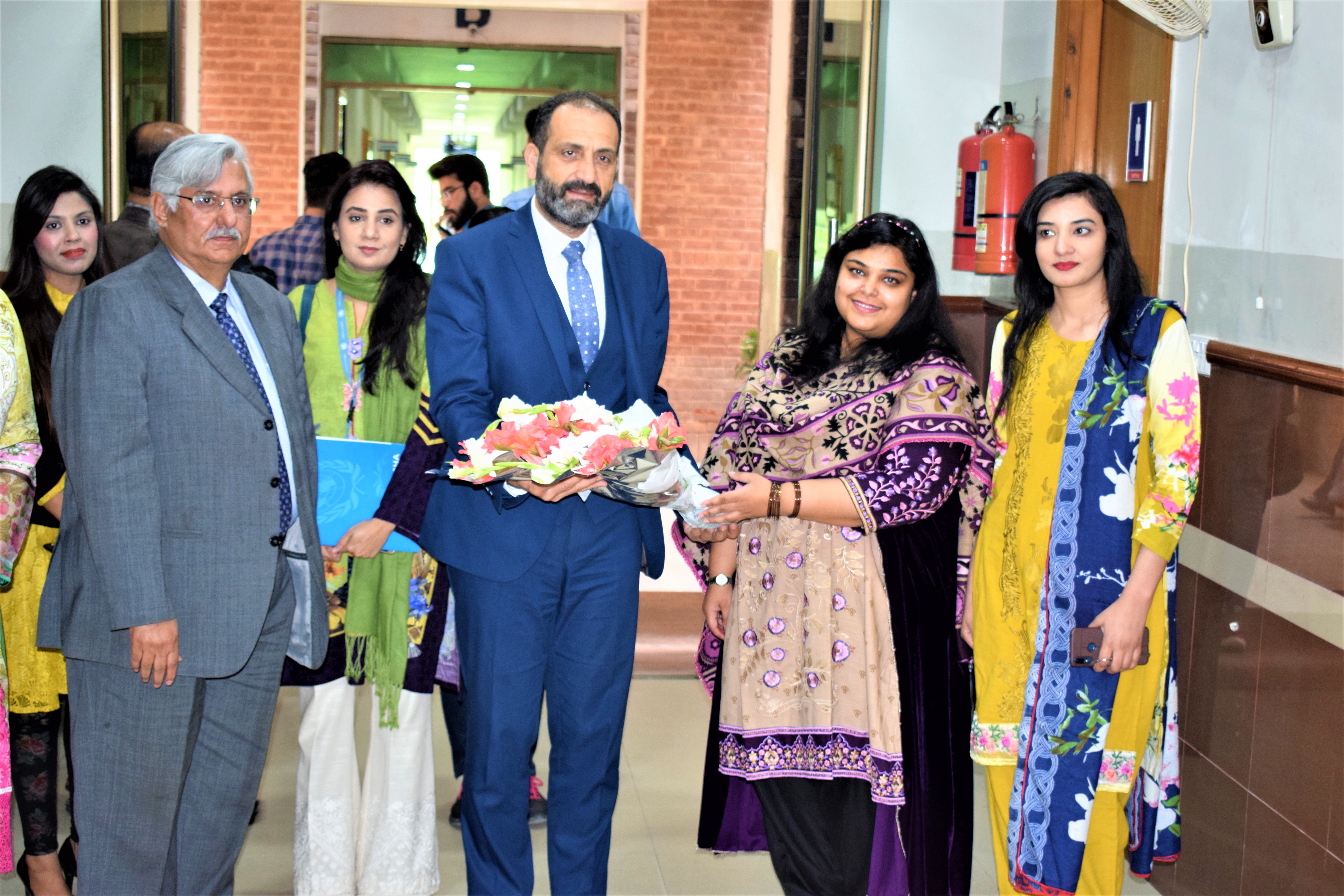 The Directorate of Sustainability and Environment, in coordination with the Office of Corporate Linkages hosted an awareness session on The United Nations Humanitarian VS Development System, UN new ways of working/ Nexus on 11th March 2020. And for that, Dr. Iyad Nasr (Head of OCHA, Pakistan), graced the occasion with his esteemed presence and talked about the role OCHA plays in times of crisis. Mr. Iyad shed some light upon the formation of HCT in turbulent times. He also enlightened the students about the Humanitarian Response Plan and the new way forward in it. He has encouraged the students to take initiatives to make this world a better place. And the student response was very positive. They returned much more knowledgeable about the OCHA mandate and its endeavors.
Dr. Arif Vaseer, Associate Professor Management Sciences and Dr Saira Ahmed, Director Sustainability and Development accompanied Dr. Iyad Nasr to discuss the way forward in developing long term relationships that would benefit not only both the organizations, but the whole Pakistani Community at large.