Capital University Signs Memorandum of Understandings with IMCB Rawat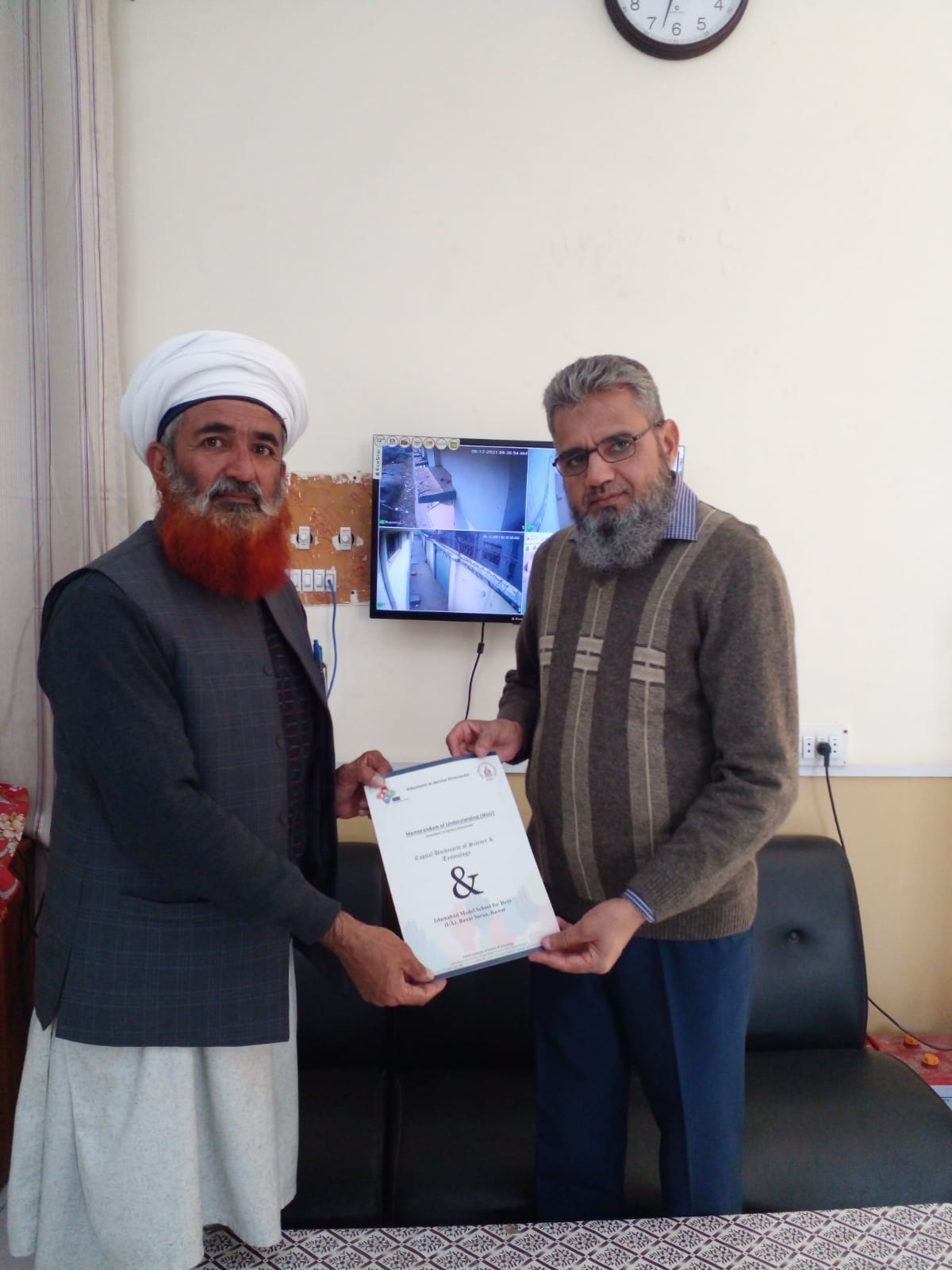 As part of the partnership drive of VIS-CUST, Principal Islamabad Model School for Boys (IMSB), Banni Saran, Rawat Islamabad, Mr.Iftikhar Hashmi invited officials of CUST for MoU signing ceremony at IMSB School.
Director Student Affairs / Hod Mathematics, Prof. Dr. Muhammad Sagheer along with Deputy Director VIS, Mr. Naeemullah Khan visited IMSB School. Principal IMSB School explained that IMSB located in slum area of Islamabad where 14 teachers' seats are vacant since long time so due to this continued shortage of teachers, the school management cannot take care students properly. He requested for 15 volunteers for teaching in IMSB Banni saran per semester.
Principal IMSB School also requested to place volunteers on regular basis (during semester as well) so shortage of teachers can be managed. Prof. Dr. Muhammad Sagheer assured the Principal that he will discuss with worthy Vice Chancellor and inform his decision soon. According to previous VIS-CUST record, IMSB Banni Saran is an informal partner of VIS-CUST from Fall-2019 semester and around 46 students successfully completed their 65 hours of VIS community service with this school. It is worth mentation here that the CUST volunteers provided free education to deserving community.
In the closing remarks Principal, IMSB School, Banni Saran, Rawat thanked to respected guests after MoU signing ceremony.