Dr. Majid Ali Delivered a Professorial Inaugural Lecture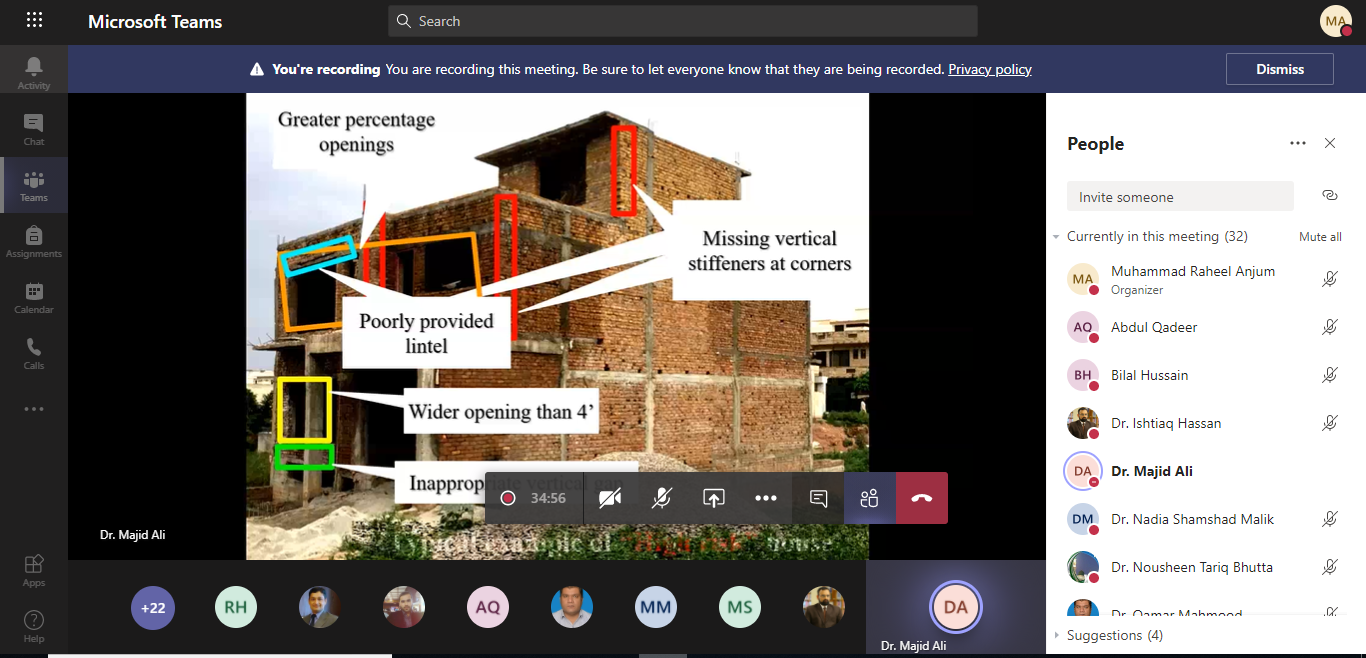 Office of Research, Innovation and Commercialization organized the Professorial Inaugural Lecture to honor Engr. Dr. Majid Ali, Professor, CE Department and Convener, University Health, Safety and Security Committee on Thursday December 31, 2020 at 02:00 PM. The session was held online on "ORIC Seminars" Team. The lecture was delivered on the topic entitled "Do We Live in Safe Housing? (From earthquakes point of view)". An Inaugural lecture is an occasion of significance in a faculty member's career. Professors are usually required to give their inaugural lecture within 12 months of their appointment.
The session started with a brief introduction of Prof. Majid Ali regarding his extraordinary academic and research achievements presented by Assistant Director ORIC. After welcome note and acknowledgement, the guest speaker was invited for the talk. The talk enclosed the conventional building techniques, and current practices followed on worldwide for safe and earth quake resistant housing. The speaker discussed the subject in an extremely interactive and simpler way, understandable by participants across various academic backgrounds.
The event lasted till 03 PM including Q/A session. The response of faculty members was quite promising. A total of 34 faculty members and research scholars from various departments attended the event. The Resource Person and participants were graciously thanked by Assistant Director ORIC at the end of the session.