Entrepreneurs and Cyber Space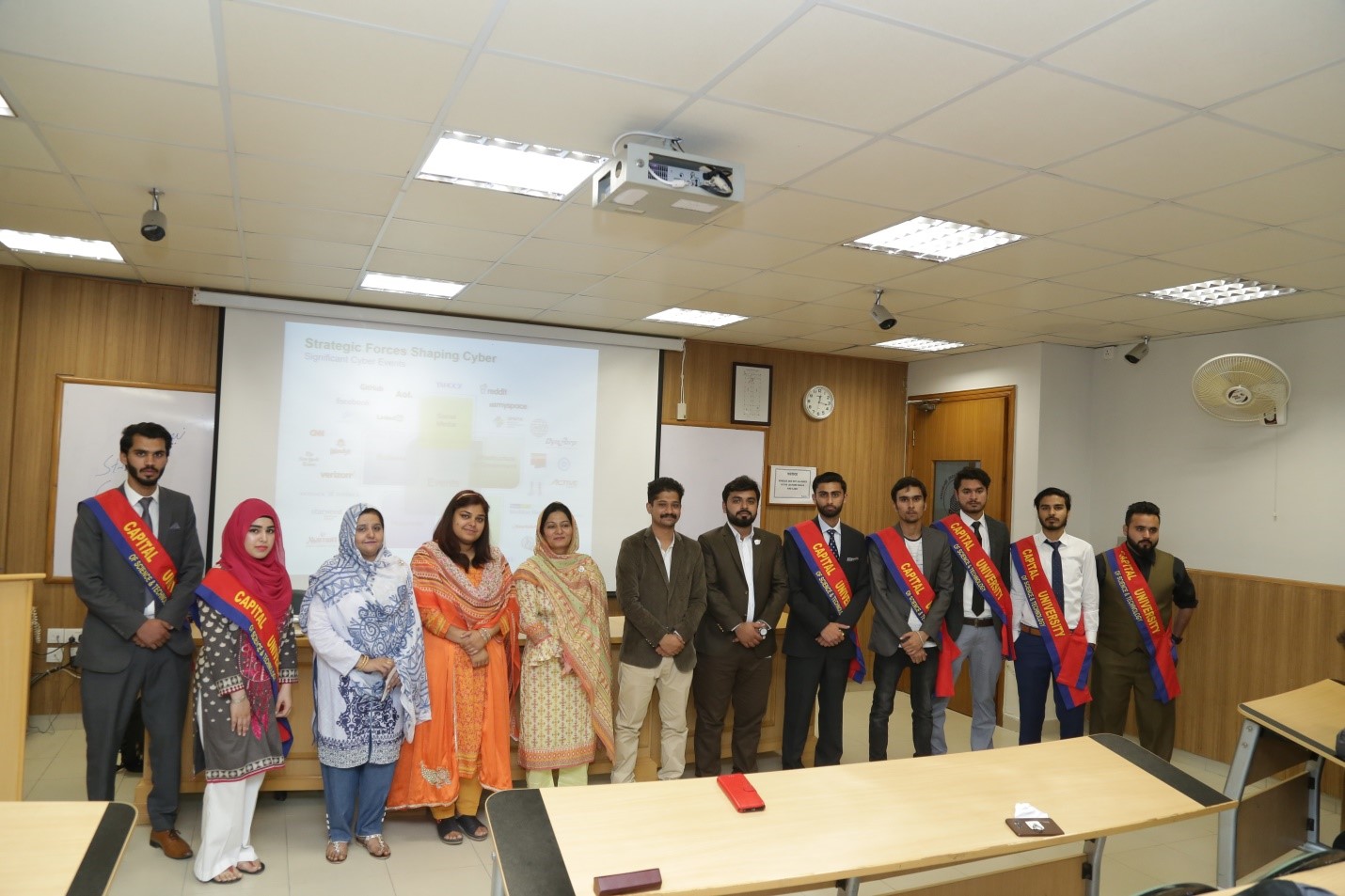 The Capital University of Science and Technology organized seminar on topics "Entrepreneurs and Cyber Space". The followings were invited as guests speakers.
1) MR Miraj Masood (Co-Founder of STEP-IN CYBER)
2) MR Muhammed Waleed (CEO ARPASOFT company)
He stated that survival is the most challenging phase for an organization and to lead your company out of this phase require strong determination and courage. There are four things that lead to the success in every field of life.

1) pure intentions
2) solid actions
3) strong determination
4) deep faith in Allah (SWT)

He quoted his example that he was not good in studies so he got F grade in 9th Class but that was turning point for him and he got determined and very next year he scored 93% marks. He stated that if today is not better then yesterday then you are in loss. He talked about the behavior and attitudes of daily routine by using the 90/10 formulae. 10% in your daily routine is the action of nature and 90% is the reaction of that action. So if the reactions for even any unpleasant action is positive then be sure you are going in right direction. MR Miraj also shared his life experiences and failures he faced but he remained determined and told students that never lose hope. Bad patches of life lead to the good time what you have to do is to remain with patience. MR Miraj is an expert in CYBER SPACE of IT. So, he told about different bugs and viruses which are present between us but we are unaware of them. He said that there are loop holes in every man-made machine and that loop holes are targeted by the criminals. He gave example of TELENOR application named "Kon Bany Ga Crorepati". That application followed MCQS format and they gave an option of free call to a friend for one minute which followed Telenor extension number. Using that a gambling of nearly 40 crore rupees was played by schemers.
He focused on the awareness of the OS systems that we should know what we are using. He also told students about artificial intelligence and its usage. The term Ethical Hacking was explained that hacking with permission is called Ethical hacking.