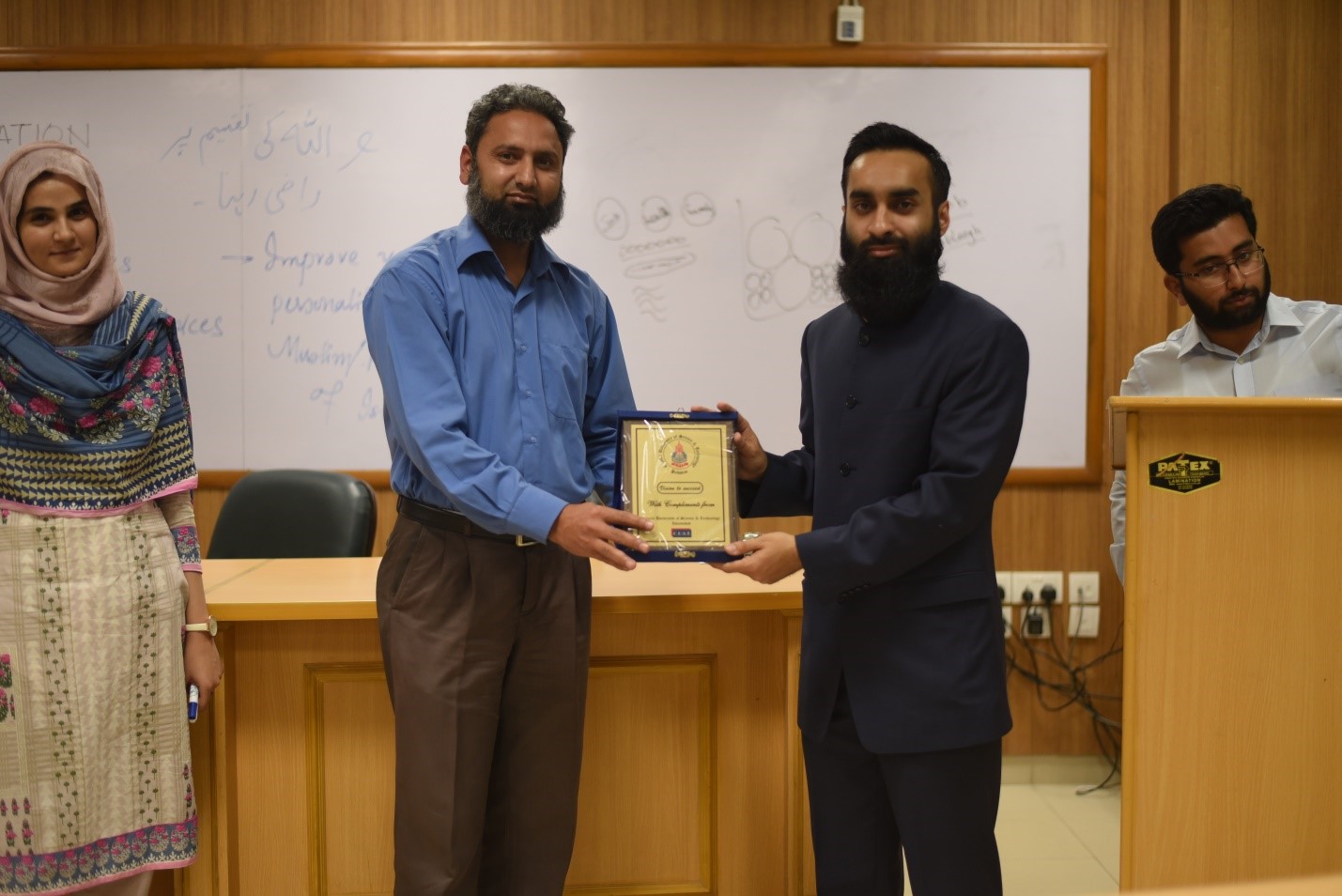 Department of Civil Engineering of Capital University of Science and Technology organized a seminar on "Graduation Anxiety" under the supervision of Miss Faiza Khalid, on April 11, 2019. The Guest Speaker, Mr. Abdul-Rehman, is a Motivational Speaker & amp; Gold Medalist Gymnast. He has an assorted experience of being an athlete, a Manufacturing Engineer and a motivational speaker.
The program started with the recitation of Holy Quran by Mr. Nakshab Ijaz student of Civil Engineering Department CUST, followed by an introduction of the speaker event/guest. After that, Mr. Abdul Rehman was invited to address the audience. The main purpose of seminar was to make students realize the job scenario reality and what to expect when they graduate. It was also to discover their strengths and areas of interest, to set goals and to follow the right path no matter what is the situation.
The seminar provided students with an opportunity to interact and discuss their point of view and seek guidance. At the end, souvenir was presented to Mr. Abdul Rehman by Dr. Munir Ahmed (Associate Professor, CE Department).