Seminar on Climate Change Impacts: "Science and Mitigation"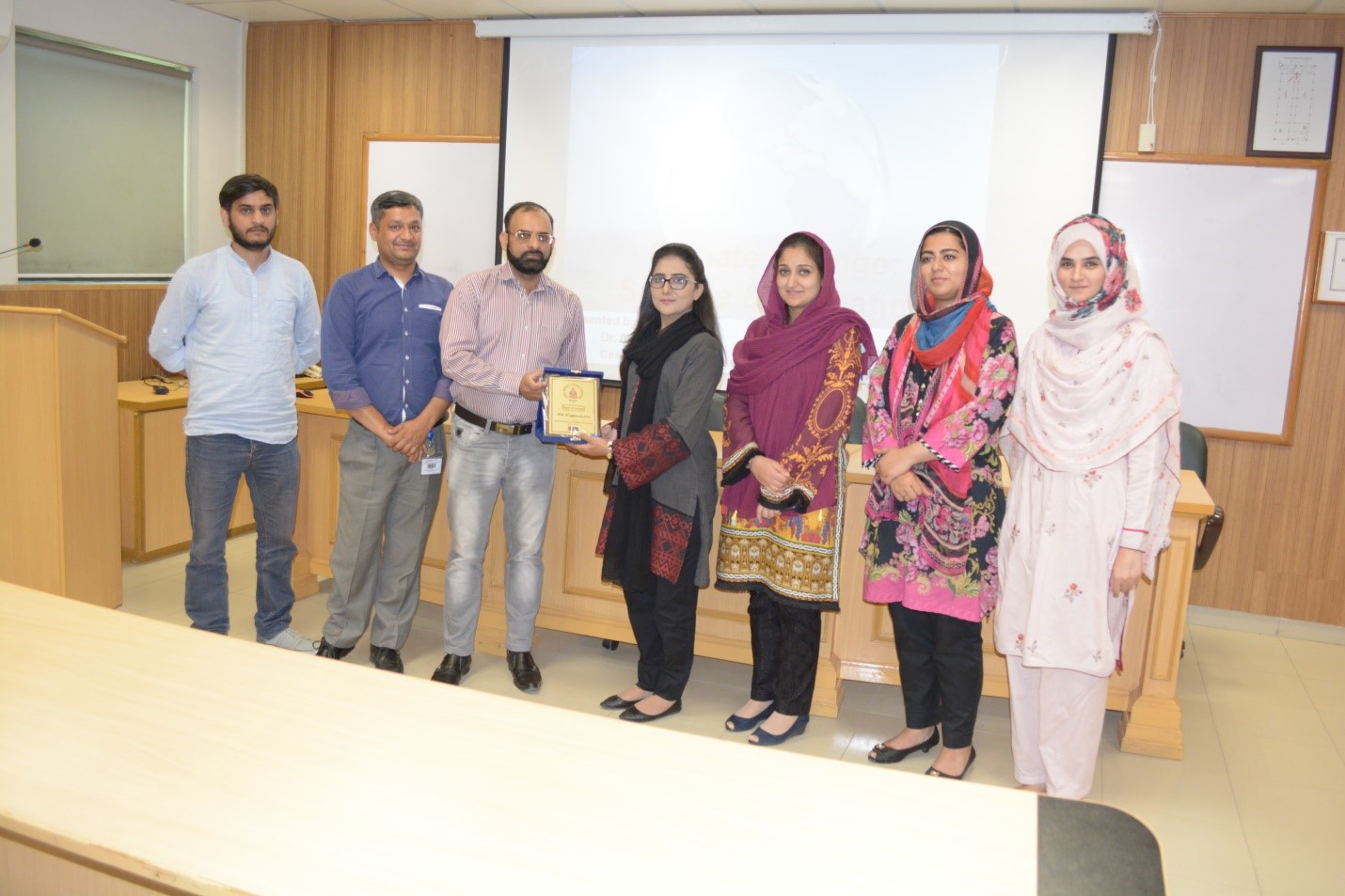 Department of Civil Engineering of Capital University of Science and Technology organized a seminar on "Climate Change Impacts: Science and Mitigation" under the supervision of Miss Aruba Waqar, on April 2, 2019. The Guest Speaker, Dr. Anjum Rasheed, is Assistant Professor in CCRD, COMSATS University, Islamabad.
The program started with the recitation of Holy Quran by Mr. Nakshab Ajaz a student of Civil Engineering Department followed by an introduction of the speaker event/guest. After that, Dr. Anjum Rasheed was invited to address the audience. The main purpose of seminar was to make students aware about the concept of climate change, its science, impacts and mitigation measures, that which are the major contributors of climate change, and how efficiently mitigate its impacts to achieve environmental sustainability.
At the end, souvenir was presented to Dr. Anjum Rasheed by Dr. Ishtiaq Hassan, HoD CE Dept.