One day long Research Meeting of SAFE-RH Pakistani Partners Held at Capital University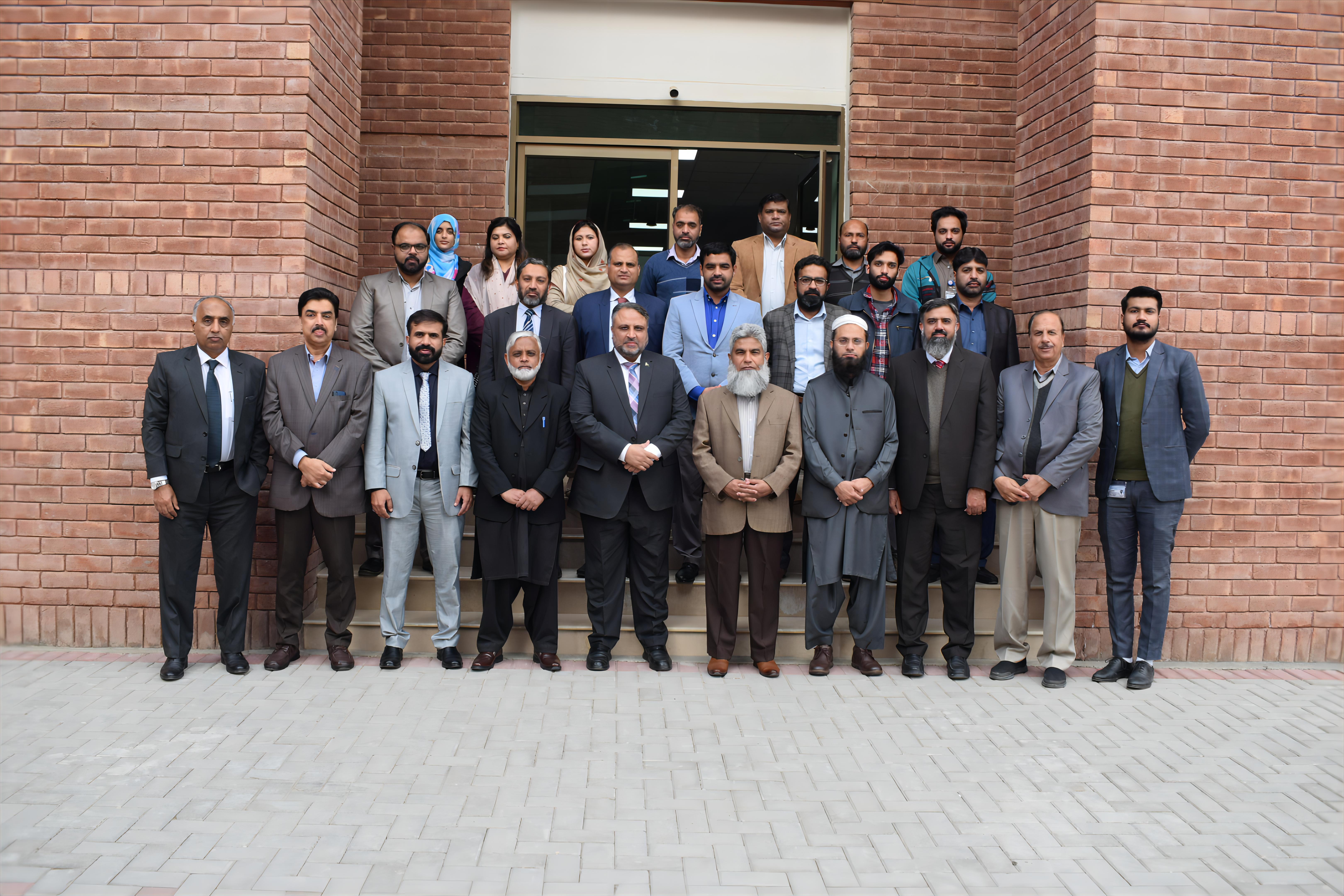 Capital University of Science and Technology Islamabad in collaboration with COMSAT University Islamabad and Islamia University Bahawalpur organized a one day Research Meeting of SAFE-RH Pakistani Partners on 7th Dec, 2021 to discuss the current progress and further agenda of research. SAFE-Rural-Health is a project funded by European Union provides an education and training system to help doctors and healthcare workers understand the effectiveness of new technologies. It is required to develop a system that can provide digital health services to patients living in remote areas of Pakistan which are often difficult to reach. The overall objective of developing Smart Healthcare system in Pakistan is to support the provision of healthcare services.
The Meeting was hosted by Prof. Dr. M. Mansoor Ahmad (VC CUST), Dr. M. Abdul Qadir (Dean FoC), Dr. Amir Iqbal Bhatti (Dean ORIC), Dr. Amir Qayyum (Dean ELIC), and Dr. Nayyer Masood (Coordinator SAFE-RH). Other members from CUST were Dr. Qamar Mahmood (SAFE-RH) Mr. Salman Ahmed (SAFE-RH), Mr. Ali Hassan (Developer, SAFE-RH), Ms. Anum Munir (Research Associate, SAFE-RH), Mr. Saad Irfan (SAFE-RH), and Ms. Saba Nawaz (SAFE-RH). The Meeting was attended by Prof. Dr. Muhammad Abid (Director COMSAT Wah) and Dr. Ehsan Munir (Coordinator SAFE-RH, COMSAT Wah). From Islamia University Bahawalpur, Eng. Prof. Dr. Athar Mahboob (Vice Chancellor), Dr. Dost Muhammad Khan (IUB Coordinator SAFE-RH), Dr. Najia Saher, Dr. Arif Mahmood, Mr. Muhammad Suleman, and Mr. Mustafa Hameed attended the seminar.
Dr. Nayyer Masood welcomed the partner universities himself. The purpose of the meeting was to get insights into the current progress of each partner University and to build up more collaborative strategies of the SAFE-RH project. The research meeting helped all the participants to understand the works of each partner University. Furthermore, meeting provided opportunities for the members to exchange new ideas and new tasks to be accomplished were set by each partner along with the deadline of completion. Meeting was started at 12:15 pm noon. Each partner gave presentations of their work done, and ongoing work.