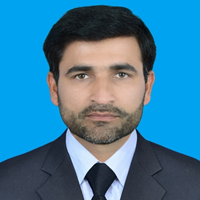 ASSOCIATE PROFESSOR / DEAN FACULTY OF PHARMACY
Show more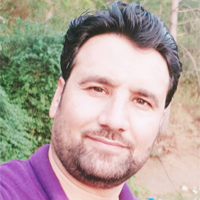 Associate Professor
Show more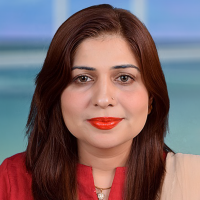 Associate Professor
Show more
Dr. Muzaffar Abbas
ASSOCIATE PROFESSOR / DEAN FACULTY OF PHARMACY
Dr. Abbas completed the PhD degree in Pharmacology under Fulbright Scholarship Program from South Dakota State University, USA, in 2016. He worked at different positions including Lecturer, Assistant Professor, Associate Professor and Head of Basic Medical Sciences Department. Dr. Abbas has broad research interests in the areas of neuroscience, molecular pharmacology and neuropharmacology. His specific field of research focuses on drug discovery and development for neurological disorders including depression, memory, anxiety, opioid tolerance, opioid-induced paradoxical pain, addiction, neuropathic and neuroinflammatory pain in laboratory animal models. He has supervised post-graduate research projects. He remained member of Society for Neuroscience (SFN), USA, American Society for Pharmacology and Experimental Therapeutics (ASPET), USA and American Pain Society (APS), USA. He is life time member of The Rho Chi Honor Society, South Dakota State University, USA.
Dr. Mahboob Alam
Associate Professor
Dr. Mahboob Alam currently working as an Associate Professor at Department of Pharmacy, Capital University of Science & Technology, Islamabad Pakistan. His field of specialty is Pharmacognosy. His field of interest is natural products, drug discovery and biological assays. He did his PhD from University of Peshawar, Pakistan in 2013. He served in different universities of Pakistan. He supervised two Mphil students in Abbottabad University of Science & Technology Havelian Abbottabad. He is also a National player of Volleyball and got 04 Gold Medals at University and National Games.
Dr. Nadia Shamshad Malik
Associate Professor
Dr. Malik has completed her PhD degree in Pharmaceutics from "The Islamia University of Bahawalpur, Pakistan". She has been associated with academia in terms of teaching and research for more than 15 years. Currently she is working as an Assistant Professor, Faculty of Pharmacy at Capital University of Science and Technology, Islamabad, Pakistan. Dr. Malik, has broad research interest in the areas of drug delivery. Her research area explores delivery techniques for drugs with challenging properties, optimization of their release and enhancement of their clinical efficacy. She has deep interest in research primarily focusing on polymeric drug delivery systems, biomaterials, cutaneous formulations, elucidation of different changes in skin and the development of cosmeceuticals for them.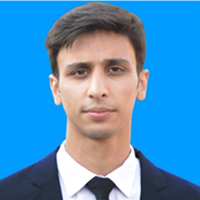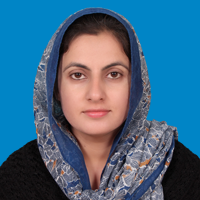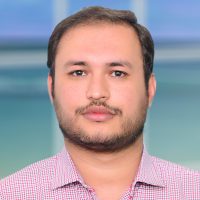 Assistant Professor
Show more
Mr. Asif Safdar
Lecturer
Mr. Safdar has completed his M.Phil. Pharmaceutics from Riphah International University, Islamabad, Pakistan, in 2021. He worked in different positions as an Associated Lecturer, intern Jr. Lecturer and Intern Hospital Pharmacist. Currently working as Lecturer at Capital University of Science and Technology, Islamabad. Mr. Safdar has broad research interests in the areas of Pharmaceutics, Drug Delivery Science, Pharmacology, and Clinical Pharmacy. During his undergraduate studies, he remained President of the Riphah Social and Cultural Society, which shows his dedication to work and leadership qualities. He has shown a good academic record and availed Dean's merit scholarship during his studies. He has participated in various research and extra-curricular activities. He is interested in pursuing a career in academics, seeking a challenging position to utilize his skills and abilities in the field of Education that offers professional growth while being resourceful and innovative.
Ms. Iqra Hamid
Lecturer
Ms. Hamid completed M.Phil Pharmaceutical Chemistry from Riphah International University Islamabad in 2019.Her research interests are synthetic chemistry and computer Aided drug designing. She has teaching and professional experience in different institutes. She is focused, highly-motivated and deadline-committed enthusiastic individual with strong interpersonal skills.
Dr. Muhammad Tariq Khan
Assistant Professor
Dr. Khan has completed PhD. Degree in Pharmacy from Riphah International University (RIU), Islamabad, Pakistan, in 2021. Dr. Khan worked at different positions in pharmaceutical marketing and academia. Dr. Khan has broad research interests in the areas of pharmaceutical chemistry and medicinal chemistry. He authored several research papers in ISI-impact factor journals of national and international repute. He is the lifetime member of Punjab Pharmacy Council and Pakistan Pharmacist Association (PPA).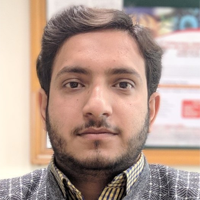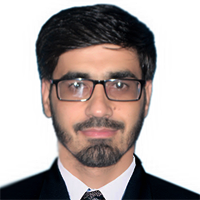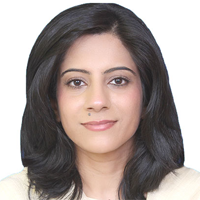 Mr. Mateen Abbas
Lecturer
Mr. Abbas have done his M.Phil. in the field of Pharmacy Practice He was Teaching Assistant at Hamdard Institute of Pharmaceutical Sciences, Hamdard University Islamabad campus where he taught pharmacy graduate student. He has keen interest in Health-Related Quality of Life, Pharmacy policy, Pharmacoeconomics and Pharmacy Informatics. In addition to his role as faculty member, he is active in variety of Social and public organization and activities including serving on the Board of Director in Pakistan Society of Pharmacy Practice and Pharmacist Health society.
Mr. Muhammad Yasir
Lecturer
Mr. Muhammad Yasir a Lecturer in Pharmacy passionate about teaching and research holding two years of experience in medical devices and two & half years in academia with skill-based research approaches in Antimicrobial Resistance, Computer-Aided Drug Designing, Pharmacogenomics, and Microbiology & Immunology. Deep insights in identifying research gaps, innovative ideas hunting, shifts and positioning students for the future.
Ms. Nitasha Gohar
Lecturer
Ms. Gohar completed her M.Phil in Biochemistry from Quaid i Azam University, Islamabad with distinction in 2012. She worked in capacity of teaching assistant, Research associate and laboratory demonstrator in Quaid-i-Azam University Islamabad and Gomal University, D.I.Khan. With interest in Drug discovery, Pharmaceutical Sciences, Novel Drug Delivery systems, safety and efficacy studies, Ms. Gohar held consultant position in World Health Organization (WHO) for vaccine testing and safety surveillance. She also contributed in the patient safety through her series of lectures from the same forum. Apart from teaching, her expertise comprises of project management, regulatory guideline development and implementation, and process development. She is very focused on high quality work, including scientific research & development & teaching with excellent communication skills in English and Urdu.