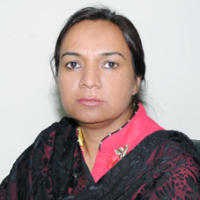 Professor/Dean Faculty of Health & Life Sciences
Show more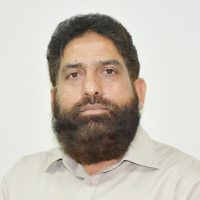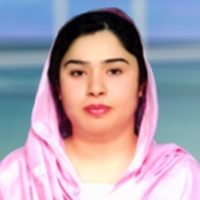 ASSOCIATE PROFESSOR/ HoD Bioinformatics & Biosciences
Show more
Dr. Sahar Fazal
Professor/Dean Faculty of Health & Life Sciences
I've completed my PhD degree in Entomology from South China Agriculture University, Guangzhou, China. I've done my Post Doc in Molecular genetics and Biochemistry. My research interests are in Bioinformatics (Phylogenetics, Protein Interactions, Modeling and Simulation, Pathways), Resistance Management, Medical Entomology, Microbiology and Genetics.
Dr. Shaukat Iqbal
PROFESSOR
My research interests are G-2 Assays, (PCC) SCEs and Cytogenetic Techniques to determine Carcinogenicity & Genotoxicity from Chemical used in Agriculture, Medical Sciences and Environment, (e.g. Mutagens). Cytogenetic is also used for the detection for Leukemia, Genetic Disorders and Prenatal Diagnosis. I loved to study, discuss and conduct research in biological sciences and to evaluate the root cause of genetic abnormalities. I have engaged the last 20 years of my life to get advance knowledge, to teach and to conduct research in the domain of genetics and Bio-chem y. I have published several papers in the different area of genetic anomalies including leukemia, radio-sensitivity, chromosomal aberrations, and several other genetics problems lead to severe human diseases. As a professional, for the successful delivery of knowledge I, strongly believe on creative teaching, Innovative approaches and being interactive all the time during the lecture. In addition to that I have presented scientific base talk in several national and international conferences and symposia. I have introduced G2 Phase cytogenetic technique that was published in Oxford University in its Journal of Mutation. Currently, we investigate Falcarinol Type polyacetylenes of Carrot inhibit proliferation and induce apoptosis in hepatocarinoma cell line, Hormonal Fluctuation of Postmenopausal Risk Leading to Breast Cancer in Pakistani population. Calcium dose involve in disrupting of cell cycle leading cancer in breast cells, Chromosomal Linkage with HIV patients in addition to that we are working on looking different aspect of Breast Cancer in Pakistani population.
Dr. Syeda Marriam Bakhtiar
ASSOCIATE PROFESSOR/ HoD Bioinformatics & Biosciences
My research uses Molecular Genetics and computational biology approaches to understand the complexities of the inherited genetic diseases, their characterization at molecular level and strategies for control and prevention. I am also interested in infectious diseases, causative microbes and corresponding immune responses by the host. My research group also works on application of Bioinformatics and Computational biology approaches to analyze and interpret the vast amount of genomic data available on public databases and utilization of this data for its full potential to progress our scientific understanding focused on human health and disease.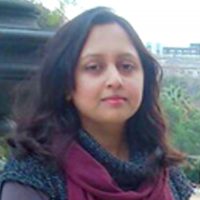 Associate Professor
Show more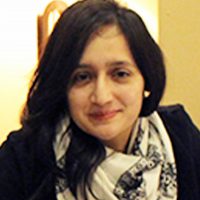 ASSISTANT PROFESSOR
Show more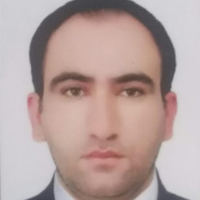 ASSISTANT PROFESSOR
Show more
Dr. Erum Dilshad
Associate Professor
My research is focused on production of transgenics of both medicinal and edible crops for enhancement of secondary metabolites, tolerance against biotic and abiotic stress along with their phytochemical analysis. It also involves establishing plant tissue culture, biological evaluation of synthetic and natural compounds and cancer cell line studies.
Dr. Arshia Amin Butt
ASSISTANT PROFESSOR
Dr. Arshia completed her PhD degree in Microbiology with specialization in Microbial Biotechnology, Bacterial Systematics and Taxonomy from Department of Microbiology, Quaid-i-Azam University Islamabad. She worked as senior research fellow at Yunnan Institute of Microbiology (YIM), Yunnan Kunming China from 2013-2014. Since then she has been actively involved in Academics and Research.
Dr. Sohail Ahmad Jan
ASSISTANT PROFESSOR
Dr. Sohail Ahmad Jan completed his PhD degree in Biotechnology from Quaid-i Azam University, Islamabad. Sohail does research in Biotechnology, Genetics, and Molecular Biology. Their current projects are transgenic plants development against abiotic stresses, association mapping for crop improvement, morpho-biochemical and molecular characterization of economically important crop species and other medicinal plants, genome editing via CRISPR/Cas9, DNA barcoding, microbiology and genetics. Sohail has more than five years teaching experience and six years research experience at Pakistan's apex National Agricultural Research Centre, Islamabad in the field of Biosciences.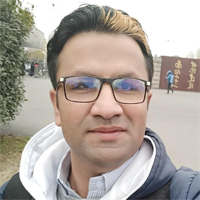 Senior Lecturer
Show more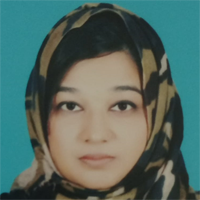 Assistant Professor
Show more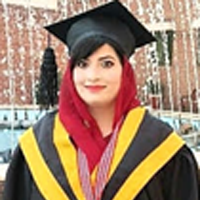 Associate Lecturer
Show more
Mr. Sami Ullah Jan
Senior Lecturer
I am always passionate and concerned with the ambitious study of biochemical and molecular mechanisms happening inside a plant cell. Due to this reason, I pursued a career in plant biotechnology. I earned BS (Hons) in Biotechnology & Genetic Engineering from Kohat University of Science and Technology (KUST) Kohat, and then MS in Plant Biotechnology from National University of Sciences and Technology (NUST) Islamabad. Moving forward, I commenced doctoral studies from University of Science and Technology of China (USTC) China (which is in progress yet). Before joining CUST as Senior Lecturer, I served for more than 10 years in various capacities of renowned organizations including educational, industrial and research organizations. My major research interests include, but are not limited to, understanding biochemical and molecular mechanisms involved in plant – environment interactions. I also exploit novel strategies for bioremediation, phytoremediation, and plant-microbe interaction.
Dr. Sania Riaz
Assistant Professor
Dr. Sania Riaz completed her PhD degree in Molecular Biology from Centre of Excellence in Molecular Biology (CEMB), University of Punjab, Lahore. Her research interests include working on diseased animal models, their molecular determinants, Therapeutics & Bioavailability of phytochemicals, drug development and expression profiling studies through cDNA and oligonucleotide microarray.
Ms. Ayesha Aftab
Associate Lecturer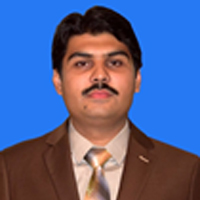 Assistant Professor
Show more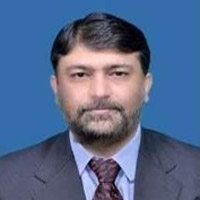 Assistant Professor
Show more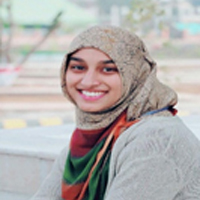 Associate Lecturer
Show more
Dr. Muhammad Asad Anwar
Assistant Professor
Dr. Rizwan Ur Rehman
Assistant Professor
Ms. Mashal Naeem
Associate Lecturer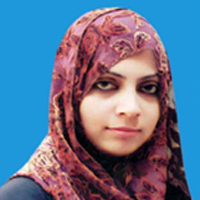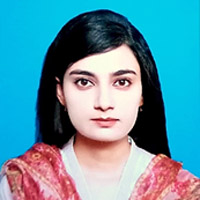 Associate Lecturer
Show more