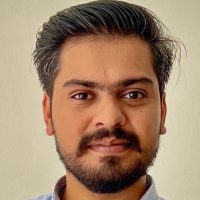 Danyal Javed Ratyal
Lab Engineer
PROFILE SUMMARY
Mr. Danyal Javed Ratyal is a dedicated and accomplished professional in the field of Electrical Engineering. He earned his Bachelor of Science degree in Electrical Engineering from Capital University of Science and Technology in 2022. After his graduation, he joined academia and has since been a member of the university's faculty, serving as a Lab Engineer in the Department of Electrical and Computer Engineering. His role has been instrumental in facilitating academic and research pursuits. His expertise lies in the exciting realms of Computer Vision, Pattern Recognition, as well as Machine and Deep Learning. He is deeply committed to pushing the boundaries of these fields and has actively contributed to research projects that tackle real-world challenges.
QUALIFICATION
BS
Electrical Engineering
Capital University of Science and Technology, Islamabad
2022
TEACHING EXPERIENCE
Lab Engineer
Capital University of Science and Technology, Islamabad
Since 2023
INDUSTRIAL EXPERIENCE
Internee
Network and Telecommunication Center, MUST.
HONORS & AWARDS
• Distinction holder as a runner-up in the 10th Industrial Open House for Final Year Design Project in Department of Electrical Engineering at CUST.
• Dean's Honor Roll Awards during the semesters of Spring 2021, Fall 2021 and Spring 2022 at CUST
• Distinction holder for completion of Samsung Innovation Campus at CUST.
RESEARCH AREAS / INTERESTS
1. Computer Vision and Pattern Recognition
2. Machine and Deep Learning