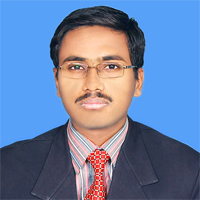 Mr. Muhammad Waqas Malik
Lecturer
QUALIFICATION
MS
Structural Engineering
National University of Sciences and Technology, NUST, Islamabad
2017
BE
Civil Engineering
National University of Sciences and Technology, NUST, Islamabad
2015
TEACHING EXPERIENCE
Lecturer
Capital University of Science and Technology (CUST), Islamabad
Since – 2021
Lecturer
Abasyn University, Islamabad Campus
2017 – 2021
MEMBERSHIP OF PROFESSIONAL BODIES
Member
Pakistan Engineering Council
HONORS & AWARDS
1.
Winner of the Best Teacher award in Civil Engineering for the Academic year 2019-20 in Abasyn University, Islamabad Campus.
2.
Reviewer of ACI Journal of Materials and Structures.
3.
IELTS Test Score of 6.5
4.
Received merit Scholarship at primary level from FBISE, Islamabad.
5.
Certificates in Spoken English and in Microsoft office.
RESEARCH AREAS / INTERESTS
High performance Self-compacting cementitious systems
Fiber Reinforced Concrete
Nano-Materials usage in cementitious systems
Structural analysis and design of Reinforced concrete structures
CONFERENCE PUBLICATIONS
1.
Development of Structural Concrete via Waste Hair Fibers, First Conference on Sustainability in Civil Engineering, Capital University of Sciences and Technology, Islamabad, August 2019.